BLOG
The Plum Job of Being Violet
Yet another color wedged in the meaty curve between blue and purple, the name Violet was taken from the Latin viola and Middle English violette, both names of the flower violet.
- Yet another color wedged in the meaty curve between blue and purple, the name Violet was taken from the Latin viola and Middle English violette, both names of the flower violet.
- Much like its cousins, indigo and purple, violet is often difficult to pin down on the color spectrum. And with lines like "roses are red, violets are blue" (blue?!) it's easy to see why.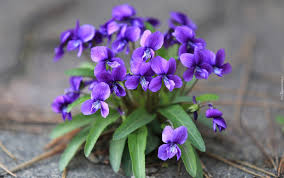 - As yet another color named after a something (flower), violet is one of the oldest colors known to man, discovered as far back as 35,000 years in cave paintings—and 50,000 years on painted rocks.
- The first time that violet was referred to as an actual color (in English) was in 1370.
- On a side note, around 1555 the viola (the instrument) was invented. Similar yet overshadowed by the "first string" violin, there is no definitive documentation as to whether the viola was ever viola in color.
- In prehistoric times, the compound manganese was finely ground, mixed with animal fat and applied by hand (ok, fingers) on cave walls. In France and Israel, full sticks of manganese (which could possibly have been the first appearance of chalk!) were found near cave paintings done by Neanderthal artists.
- The ancient Egyptians created a violet dye by mixing mulberry juice with crushed green grapes.
- It was also reported that around the 4th century B.C., the Gauls made their dye from the nearly-black bilberry for their slaves' clothing. However, when it was discovered that the dye quickly faded after washing, it was replaced with a more indelible combination.
- As with many colors in the "blurple" family, violet has long been closely associated with royalty and religion. In the Middle Ages, university professors wore flowing violet robes, imitating the robes worn by the clergy.
- And as is often the case in religious paintings, angels and the Virgin Mary were depicted wearing violet.
- In the mid-1800s, the cobalt dye was widely used by painters including Signac, Monet and Seurat. After only a few decades, the high cost of the dye (along with the fact that it was highly toxic) caused artists to seek an alternative paint source.
- While most graduation caps and gowns are traditionally black, a few are violet in color. These are based on the American Academic Costume Code and meant to reflect a particular major. Graduates donning violet include those in Architecture & City Planning and Law.
Fascinating tidbits, all. And, you may find it equally fascinating that violet is also:
- An opera: Written by Roger Scruton and based on the life of British harpsichordist Violet Gordon-Woodhouse, Violet has been called "a remarkable story of a woman who lived with four men." Presumably not all at once.
- A musical: Written by Jeanine Tesori, Violet ran off-Broadway for a month in 1997, and on-Broadway for five months in 2014. A Tony, Drama Desk and Drama Critics' Circle Award winner, it was based on "The Ugliest Pilgrim" a short story about a disfigured young woman who traveled by bus from Spruce Pine, North Carolina to Tulsa, Oklahoma in hopes of being healed.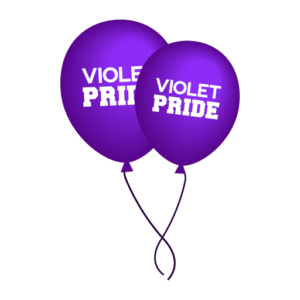 - The official mascot and nickname of New York University: We imagine it's tough to be intimidated on the gridiron by the "Fightin' Violets." which is probably why the school eventually adopted a violet-clad bobcat as its official mascot.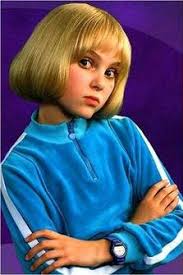 - The name of interesting characters both real and imagined: Including the unlikable Violet Gray (Peanuts comic strip), the invisible, force-fielding daughter Violet Parr (The Incredibles), an overly-competitive gum-chewing and regrettably-disobedient Violet Beauregarde (Willie Wonka and the Chocolate Factory), the French-American artist and Andy Warhol Superstar Ultra Violet, and one half of the conjoined twins known as the Hilton Sisters. Daisy and Violet were a sensation in the 1920s as they toured throughout Europe and the US, and are best known for their appearance in Tod Browning's controversial 1932 film Freaks and their scandalous exploitation bio-pic Chained for Life.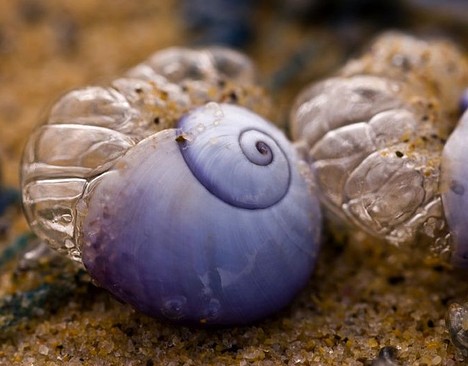 - An animal: With its nearly translucent and highly fragile shell, the odd looking (and acting) Violet Sea Snail uses its foot to create a froth of bubbles, then seals them in mucus so that it can spend its entire life floating on the ocean's surface. Just when you thought snails couldn't get any more adorable. The Orchid Dottyback is a favorite among aquarium owners, due to its small size (two inches), bright violet color and carnivorous habits of eating shrimp you "accidently" drop into the bowl.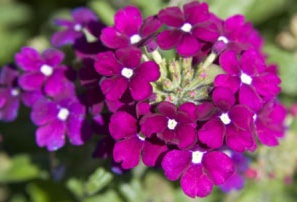 - Flora: Within the violet spectrum you'll find the Violet (perennials boasting up to 600 species), the Verbena (known by ancient Egyptians as the "Tears of Isis." it has a long history associated with supernatural forces) and the Bellflower (native to the eastern US, it's known to grow up to six feet in height, with flowers that are oddly enough not bell-shaped at all).
- In movies like: American Violet (a single mother is falsely accused of dealing drugs in a small Texas town) and UltraViolet (Milla Jovovich, infected with a virus giving her super powers, protects a boy carrying the virus' antigen).
- In songs like: Violet Rays by the Smashing Pumpkins (spooky, driving tune of watery desperation), Shrinking Violet by LA Guns (hard-rocking blues tune, no doubt aimed at shy groupies) and Violet Eyes by the Meat Puppets (venerable rock band from Phoenix warbling at their mysterious Plastic Master).
In musical groups like: The Violets, minimalist post-punk revivalists from London (B-52s meet Blondie), and Hey Violet, a hard-rocking LA band who have opened for headliners from Filter to Foo Fighters (Romantics meet Pat Benatar).