BLOG
Black to Basics: An Illuminating Look at Its Unique Influence in Everyday Life
This month, we dig deep to discover the color black's dark influence on us all. Join us as we trace its rightful place in culture, religion, nature and history.
Flora, including:
The black pansy, black dahlia, blackberry, bat orchid, queen-of-the-night tulip and the dark horse winner the black velvet petunia, recognized as the blackest of black flowers.
Fauna, including: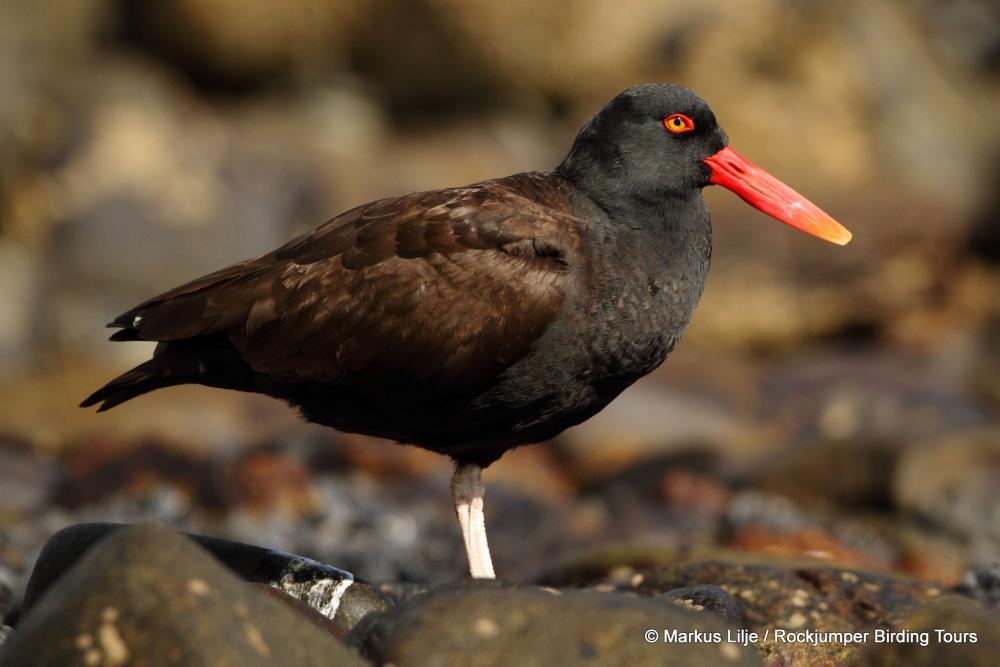 The black bear, black swan, black mamba, black widow spider, black-backed jackal, black-cheeked waxbill, black-footed ferret, black-necked stork, black-tailed deer, black-throated cardinal and the seemingly indecisive blackish oystercatcher, a wading bird native to Argentina, Chile and Peru.
Devastating pandemics, including:
The Great Plague, or Black Death: Believed to have been carried by fleas living on black rats stowing away on merchant ships, the Black Death spread from Central Asia throughout Europe from 1347 to 1351. It's estimated that it wiped out more than half of Europe's population and reduced the world's population by nearly 25%.
Royalty, including: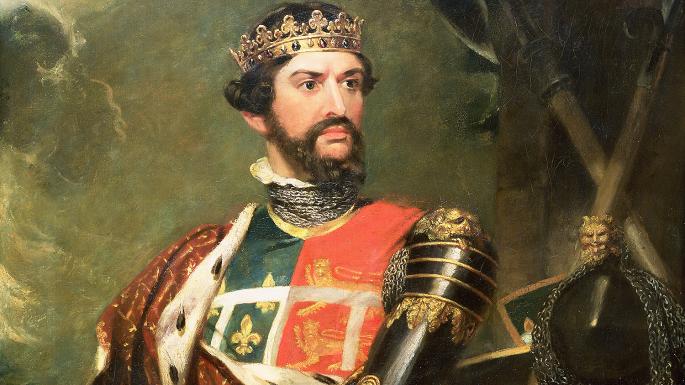 Edward of Woodstock: No, he's not the guy you met in the mud while listening to Jimi Hendrix. But he was one of the most victorious English commanders during the Hundred Years' War, and the epitome of knight-like chivalry until his untimely death at the age of 35 due to dysentery. Whether it was his choice of armor color, or the dominance of black in his family coat of arms, historians remain divided as to why he was known as the Black Prince.
Our judicial system, including: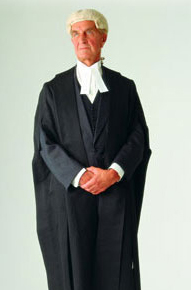 Black Robes: One of the first orders of business for our founding fathers was to form their own government and give this revered group their own threads. Some loved the tradition of the robes and wigs worn in the English parliament, while others wanted a fresh start, free of the ridiculous wigs. Finally, a compromise was reached where they kept the robes but lost the wigs. In 1801, while being sworn in as our fourth Chief Justice, John Marshall insisted we finalize our break from England by changing the robe color from red to black. Ever since, our judges have found no objection to courting black while on the job.
Unique events, phrases and idioms, including:
Black Friday: First used in 1869 during the Grant administration, the term had long been associated with disaster. In 1951, it was used by factory workers who would call in sick in order to turn their Thanksgiving into a four-day weekend. By the 1980s, it had become a common term to describe crowds and traffic during the busiest shopping day of the year. In their efforts to put a positive spin on a negative term, merchants agreed to refer to this day as when they finally began to turn a profit, and thus able to get out of the red and into the black.


Black sheep: Due to a recessive gene, a sheep would occasionally be born with black wool and would stand out from the rest of the flock. Today, it's used to describe an outcast, usually within a family. However, if you come from a clan of nitwits, you should wear the title with pride.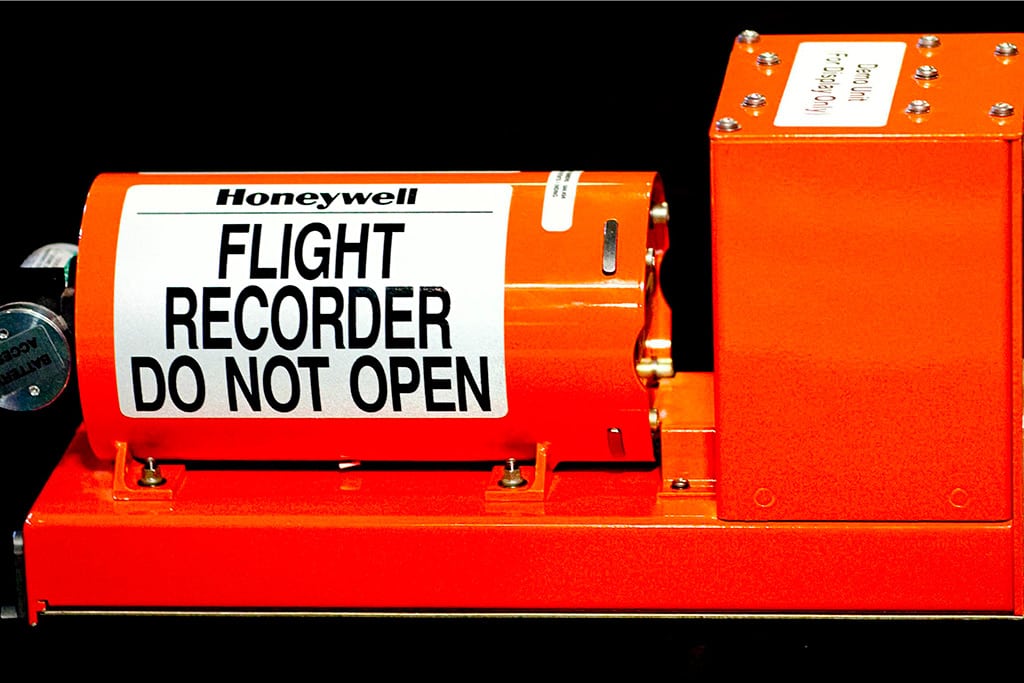 Black box: First tested in 1939, this recording device was stored in aircraft and used to collect and study data in the event of an aviation incident. Oddly enough, black boxes aren't black. They're bright orange, because orange is easier to find after a crash.


Black comedy: This style of comedy finds humor in unfunny subjects, such as death, violence or religion. The term was first used in 1935 to describe the works of authors like Jonathan Swift, who voiced their cynicism of the world by creating likeable villains while downplaying the suffering of the hero. Over the years, audiences have embraced black comedies, snickering at films dealing with death and serial killings (Fargo, God Bless America), dysfunction and drug abuse (Little Miss Sunshine, Pulp Fiction), the travesties of war (M*A*S*H, Dr. Strangelove), abject violence (True Romance, American Psycho), even unorthodox relationships (Mary & Max, Harold and Maude).


Black market: The actual etymology behind this is a little fuzzy, but the most popular explanation dates back to medieval England. Most knights were unable to afford servants to polish their armor, and so over time oxidation occurred—causing it to turn black—creating the term black knight. During jousting tournaments, the winning prize was usually the loser's armor. Having no use for it, the victor would either sell it back to the vanquished or on the open market at the local bazaar.


Blackmail: Today this term means the threat of exposing scandalous information and the demand for payment in return for silence. However, across England and Scotland in the late 16th century, its meaning was based on good old-fashioned extortion. Tenants were often forced to pay local landowners in order to avoid their farm being pillaged or their business ransacked. As the word "mail" meant "rent" and the term "white money" (or paying with silver coins) was commonplace, the tenants created this play on words to describe the unjust practice.


Blackball: This means to vote against, or to socially snub someone or something. In the old days of social clubs and fraternal organizations, members would secretly vote by dropping a black or white marble-size ball through a round hold into a wooden ballot box. White meant yea, black meant nay. Once everyone had voted, the box was opened and the colors were counted. While the numbers varied from club to club, traditionally three black balls meant "bye, Felicia."
Film, including:
Creature from the Black Lagoon: In this 1954 chiller, explorers foraging for fossils along the Amazon uncover the terrorizing prehistoric monster (whose name was McGill, but everyone knew him as Nancy). A fun IMDB tidbit…two stuntmen were cast as the Creature, one wearing a lighter suit for water shots, the other in a heavier, darker outfit for land roving. We're sure they both worked for scale.


The Black Cat: The highest grossing film of 1934, this horror cult classic was the first of eight films that paired the macabre duo of Bela Lugosi and Boris Karloff.


The Black Dahlia: This gritty crime drama was based on the true story of a gruesome murder of a Hollywood starlet and the psychological toll it took on the policemen who were desperate to solve it.


Fade to Black: This creepy-as-hell film stars Dennis Christopher as an introverted film buff who stalks a Marilyn Monroe lookalike, then goes on a killing spree while disguised as his favorite movie characters.


Bad Day at Black Rock: A desolate town with a secretive past is disturbed by the arrival of a one-armed man in search of a Japanese-American farmer. Tension-filled, it's one of the most requested films for the White House screening room.


Other notables include Black Swan, Black Panther, Black Hawk Down, Black Beauty, The Black Stallion, Black Sunday, Meet Joe Black and Black Sheep.
Song, including:
Paint It Black: The first #1 song to feature the sitar, and the last thing you hear in Full Metal Jacket, this bleak Stones single was supposedly inspired by James Joyce's Ulysses.


Black Sun: Mesmerizing and haunting, this art rock tune was based on the Titan Prometheus and performed by the Australian duo known as Dead Can Dance.


Black Dog: This raucous opening track for the critically-acclaimed Led Zeppelin IV was penned after the homeless Labrador retriever found loitering near the recording studio.


Black Water: Written about their exploits in the New Orleans French Quarter, this catchy classic was a #1 hit for the Doobie Brothers in 1975.


Back in Black: From the 1980 AC/DC LP of the same name. And one of the most badass opening guitar riffs. Ever.


Other notables include: Baby's in Black and Blackbird (The Beatles), Black Magic Woman (Santana), Black Betty (Leadbelly), Black Flowers (Chris Isaak), Black is Black (Los Bravos) and Welcome to the Black Parade (My Chemical Romance).


And we'd be remiss if we didn't mention the screeching brilliance of The Black Angel's Death Song from the debut LP of The Velvet Underground & Nico. Largely ignored after its 1967 release, today the album has been added to the National Recording Registry by the Library of Congress and ranked by Rolling Stone as the 13th Greatest Album of All Time.
Bands, including:
Black Sabbath: Named after the Boris Karloff film, these working-class Birmingham Brits were the true Masters of Reality and the founding fathers of heavy metal.


The Black Keys: The raw blues sound from this Akron duo has brought them a huge following and three Grammy Awards. And their hit Howlin' For You was to movie soundtracks and TV commercials in the 2000s what Yello's Oh Yeah was to the 1980s.


Black Flag: Among the first breakout hardcore punk bands and pioneers of post-hardcore, this Hermosa Beach group had a revolving door of at least 24 members over the decades, the most notable being actor and radio host Henry Rollins.


Black Oak Arkansas: Led by gravelly voiced Jim "Dandy" Mangrum, this ear-splitting law-breaking southern rock band were live concert darlings in the early 70s, combining sexually-charged lyrics with Christian overtones. Go figure.


The Black-Eyed Peas: This LA-based band found success after shifting from hip-hop to dance-pop. With Fergie and Taboo as the most normal names in your group, you know you're destined for greatness.


Other notables include The Black Crowes, Black Uhuru, Blackfoot, Ladysmith Black Mambazo, and the shockingly glam Black Veil Brides.