BLOG
Without Hue, I'm Nothing: Fascinating Facts about White in Our Culture
Dalmatians are born all white. The first markings usually show up within three to four weeks, but determining an accurate time is a little spotty.
- Dalmatians are born all white. The first markings usually show up within three to four weeks, but determining an accurate time is a little spotty.
- In 1956, a newly-divorced Bette Graham took a job as a bank secretary to support herself and her young son. In the days before computers, correcting (much less erasing) mistakes on typewriters was a useless endeavor. Frustrated, Ms. Graham mixed a few solvents and polymer resins together in her kitchen and…Liquid Paper was born. Seeing its potential, she began producing her invention out of her home, and as word of her miraculous mixture grew, so did her company. After being turned down by IBM, she later sold her idea to Gillette for just under $50 million dollars. For the next few decades, several companies copied her concept, the most popular was trademarked under the name Wite Out. At the time of her death, her son inherited her entire fortune. Her son? Michael Nesmith, guitarist for the Monkees. If you ever wondered why Nesmith rarely joined his former primate bandmates for reunion tours, the answer was simple. He didn't need the money.
- White is the most popular car color in America, accounting for 23% of all purchases. Car owners who choose white are generally choosy, if not downright finicky, and like their cars like they like their lives—clean and uncluttered.
- Due to its visibility at night, white vehicles are about 10% less likely to be in an accident, but 60% more likely to be pooped on by birds. Researchers believe it's a form of self-defense, as many of their predators are white (the birds, not the researchers). Either that, or birds just mistake white cars for large toilets.
- Speaking of, you may have noticed that the top three colors for toilets are white, off-white and white. The reason is that most are made of porcelain that's coated and glazed with Vitreous China to make it durable and to give it a high-gloss shine. These natural materials are whiteish in color and white is associated with being sanitary and germ-free. Bottom line (no pun intended), manufacturers wisely continue to give the public what they want.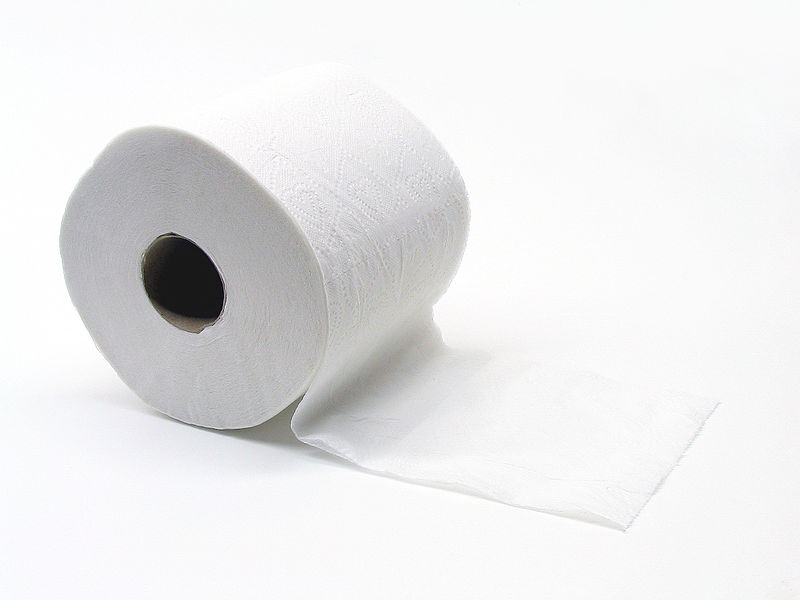 - While we're on a roll, let's talk about why toilet paper is white, too. In its raw state it's brown, but then bleached white for consumer use. White T.P. (like the toilet and other fixtures) coordinates better with most bathroom décor, and (like the toilet and other fixtures) is perceived to be more sterile. Some enjoy toilet paper that's scented or decorative, but dyes and perfumes often cause rashes and other reactions. In the end (again, no pun intended), most think it's best to leave white enough alone.
- According to the 2010 census, White is the 24th most common last name in the U.S.
- We know this goes without saying, but white wines aren't white. They're classified as white wines because they are made from white grapes, which aren't white either (they're green or yellow). No wonder people drink.
- We'll be brief: White is the most popular color for men's t-shirts, and for men's and women's underwear.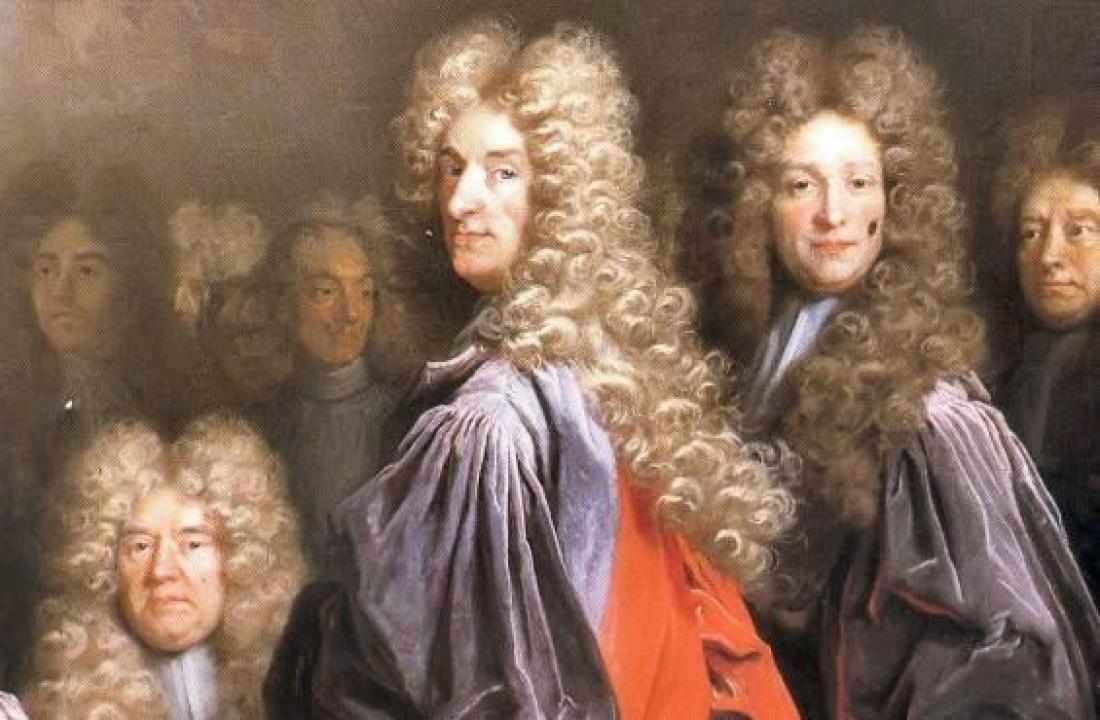 - For nearly 200 years, white powdered wigs were big throughout Europe—for some very gross reasons. By the late 1500s syphilis had reached epidemic proportions, bringing a slew of symptoms like facial sores, rashes and rapid hair loss. To cover up the baldness (and the stigma of having VD), people began wearing long wigs called "perukes" which were covered in white powder then scented to mask the putrid aromas caused by the syphilis. In 1655, when Louis XIV began losing his hair (possibly due to a social disease), he commissioned 48 wigmakers to create a series of flamboyant rugs. Aristocrats soon copied him, followed by the upper-middle class, and what was once a humiliating essential was now a sought-after fashion statement. The styles, sizes and costs of the wigs skyrocketed—so much so that "bigwig" became a popular term to describe those who could afford only the most extravagant of extensions. Because they were also nifty for covering up head lice, the wigs remained in favor for another century until a hairy tax was levied on the white powder, and the trend for natural, shorter hair grew. Like we said, gross.
- Whether in color or name, white is well represented in the animal kingdom. Some of the more intriguing include the:
White rhinoceros: The largest land mammal in existence, second only to the elephant. Early English settlers misunderstood the word wijd (meaning wide) for white, resulting in this animal, which is anything but white, to be named white.
Snowy owl: Not to be confused with White Owl cigars, which featured a logo of a snowy owl perched on a stogie.
White winged dove: Its cooing call is hoo, hoo-hoo. Throw in some hoo, hoo-hoo babies and you've got the lyrics from Fleetwood Mac's "Edge of Seventeen."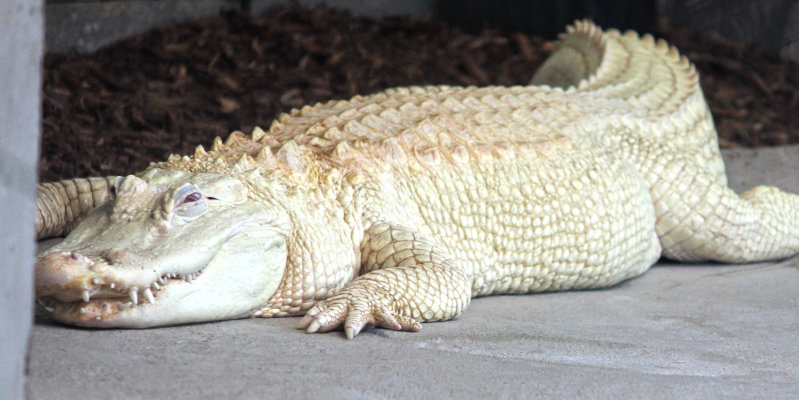 - There's also a gaggle of animals with the genetic mutation leucism, better known as albinism. With all-white bodies or fur and reddish-pink eyes, they are beautiful but rare—due to their condition—and because with no natural colors for camouflage, they are easy marks for predators. From humpback whales to hummingbirds, and from wombats to gators, these blanched critters are proof you don't need colorful plumage to turn heads.
- Some fun idioms and everyday expressions based around white include:
Raise the white flag: First unfurled around 25 A.D., a soldier raising the white flag indicated he was unarmed, and his army was willing to negotiate or surrender. To NASCAR racers and other speedy groups, the white flag signals there is one lap to go. Why white? We give up.
Little white lie: In the 1700s, people of "quality" attempted to justify this as a tactful social gesture. They argued that compared to a big black lie, a small white one was harmless, and often spared the feelings of those to whom it was told. Responses such as "your meatloaf is wonderful" and "of course there's a Santa Claus" would certainly qualify.
Carte blanche: French for white or blank paper, it was originally a military term for surrender. These days, giving someone carte blanche means you are allowing them to make their own list of demands and to spend whatever is necessary to achieve them. Which to us, sounds like a good deal.
Whitewash: More than a watered-down solution used for paint, this term also means to deceive the public by covering up a dishonest or illegal act. Throughout Hollywood's history, whitewashing was the practice of casting a white actor in the role of a non-white character. Sidney Toler as Charlie Chan, Yul Brynner as the King of Siam and John Wayne as Genghis Khan (can you believe that?!) are a few regrettable examples.
White elephant: This "sale" is usually made up of items you no longer want in the hopes someone else does (one man's trash kind of thing). But the term's origin is way more fun. In the 1600s, throughout Southeast Asia, white elephants were considered sacred, and owning one was the ultimate in social status. However, when a member of royalty didn't like you and really wanted to stick it to you, he would offer you a white elephant as a gift. This was terrible for two reasons: Number one, owning a white elephant was impractical and expensive. And number two…well, there you go.
- If you're curious about white in songs, you'll find:
"A Whiter Shade of Pale": A #1 hit for Procol Harum, this harmonic classic references the Canterbury Tales, has been a staple of movie soundtracks and is #57 on Rolling Stone's 500 Greatest Songs of All Time.
"White Bird": When their agent moved them to Seattle, San Fran band It's a Beautiful Day were forced to live in a cramped, cold attic with little food and no transportation. From that miserable experience, they penned an orchestral 10-minute-long tune, declaring "white bird must fly or she will die."
"White Christmas": Written by Irving Berlin and best associated with Bing Crosby, this simply phrased and slightly melancholic song is the best-selling single of all time.
"White Rabbit": Inspired by Lewis Carroll's Alice's Adventures in Wonderland, it was written by Grace Slick, a huge hit for Jefferson Airplane, and one of the few psychedelic songs with drug-related lyrics to sneak past the radio censors.
"Nights in White Satin": After receiving a gift of satin sheets from his girlfriend, 19-year-old Justin Hayward wrote this hit song for his new band, the Moody Blues.
"Rednecks, White Socks and Blue Ribbon Beer": Vaguely patriotic but a true country anthem, this 1973 hit for Johnny Russell was a spot-on observation of stereotypical patrons found in Any Bar, USA.
Other honorable mentions include "White Wedding" (Billy Idol), "White Room" (Cream), "White Light/White Heat" (Velvet Underground), "White Lightnin'" (Hank Williams, Jr.) and "A White Sport Coat and a Pink Carnation" (Marty Robbins).
- White in film includes: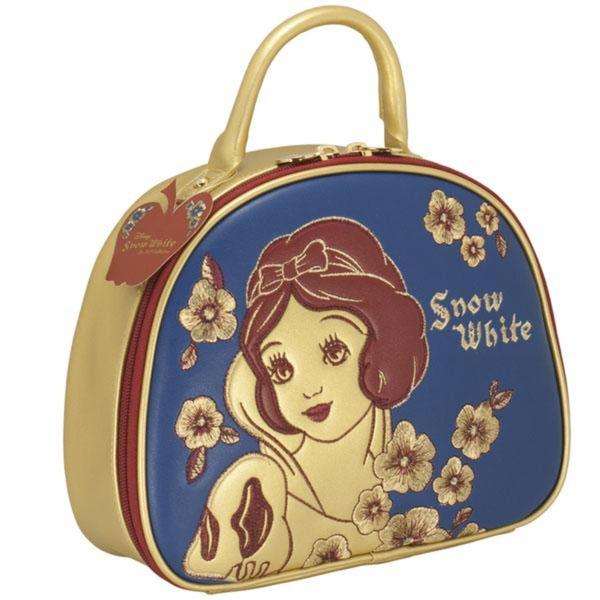 Snow White: Based on the dark fairy tale by Brothers Grimm (did they write any other kind?), it was Disney's first full-length animated film. Despite the sinister plotline (not to mention its political incorrectness), its upbeat music and cinematic achievements made it a huge hit in 1937, and put it on AFI's list of the 100 Greatest American Films.
White Heat: In this 1949 thriller, James Cagney plays a violent and mentally unstable gangster with a serious Oedipus complex. His maniacal "Made it, Ma! Top of the world!" is the 18th most famous movie quote of all time.
Men in White: This MGM film starred Clark Gable as a dedicated doctor who put his patients above his demanding socialite fiancé. Due to the scandalous and prurient content, major edits were required prior to the film's release. A few months later, the Three Stooges parodied the film with their own Men in Black. It was much less scandalous, and even garnered the boys an Academy Award nomination.
White Zombie: Shot in under two weeks, this surprise hit with Bela Lugosi (who reportedly was paid only $600 to play an evil scientist named "Murder") involves a jealous plantation owner and a botched love potion. The Walking Dead this ain't.
White Christmas: Again, Bing Crosby's crooning of this tune was so popular in the film Holiday Inn, the studio built an entire film around it, where Crosby and Danny Kaye save a retired General and fall hard for the Haynes sisters.
Other mentionables include: White Nights, The Lair of the White Worm, Single White Female, The Man in the White Suit, White Palace (based on the fast food chain White Castle) and Harold and Kumar go to White Castle.
- White in musical artists include:
The White Stripes: From "Seven Nation Army" to the theme from Napoleon Dynamite, Jack and Meg White have drawn critical acclaim and international success.
The Average White Band: A Scottish rhythm and soul band who took their funky "Pick Up the Pieces" to #1 in 1975.
Whitesnake: This 80s hair band led by former Deep Purple member David Coverdale, are best remembered for their MTV video "Here I Go Again" featuring Bachelor Party's Tawny Kitaen, who soon after was arrested for beating up her pro-baseball husband. Bad kitty!
Plain White T's: Formed while still attending high school in Lombard, Illinois, their indie rock hit "Hey There Delilah" reached #1 and was featured in shows like Family Guy. In 2017, front man Tom Higgenson scored Broadway's SpongeBob SquarePants: The Musical. Ay, Captain!
Additional acts on the bill include White Zombie (Horror punk darlings, led by Rob Zombie and named after the Lugosi film), White Dawg (Alabama native who went from scurrilous crunk rapper to born-again Christian, motivational speaker and a Men of Promise Leader), and if we're going shades of white we need to throw in Vanilla Ice (rapper, actor and TV host, best known for his breakthrough "Ice, Ice Baby").