BLOG
Grey's Analogy: And How It Blends in with Pretty Much Everything
Results from a global survey revealed that only 1% of the world's population chose grey as their favorite color.
- Results from a global survey revealed that only 1% of the world's population chose grey as their favorite color.
- Because grey has long been synonymous with mourning and repentance, for centuries, many religions insisted their fallen flock did penance by walking barefoot down streets strewn with grey ashes. In Christianity, grey is also closely associated with Lent, prayer and fasting.
- The psychology of grey is most intriguing in its neutrality. It evokes feelings of calm and balance, dependability and practicality (if grey were a friend, his nickname would be Chill). But this Switzerland of colors often reveals a darker side when neutrality snowballs into indifference and isolation. Studies have shown that the grey personality seeks a drama-free life and will do almost anything to keep it that way. The downside (and we're paraphrasing here) is when you obsess on maintaining the status quo, you miss a lot of good stuff. The upside is in their pursuit of zero boat rocking, the Grey's lack of commitment makes them more emotionally detached, making them great critics, friends and sounding boards.
- Grey is the fourth most popular color in T-shirts. And before you ask, it's white, black, navy, grey and red.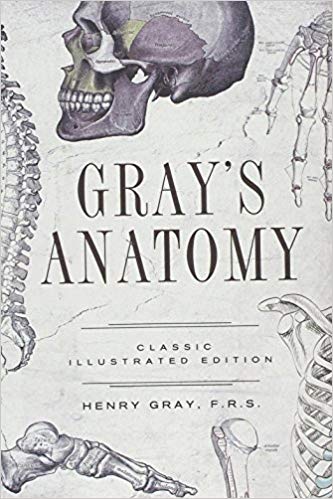 - Gray's Anatomy: Long before it was a show, it was a school book. Written by anatomist (and spleen expert) Henry Gray, it was first published in 1858 as an affordable and accessible anatomy textbook for med students. Sadly, his contributions to science were short-lived as he died of smallpox at the age of 34.
- Considering the colors of the animal kingdom, there are few greater than grey. Offhand, we can't think of a single class of mammal that ain't got a grey one.
Of course, we have A-listers (those that are grey in both color AND name) like the gray wolf, the gray fox, the gray whale and the gray seal (which coincidently is both adorable and an Elton John song).
Among the most popular would also be the sweet, swift and sleek Greyhound, who can reach speeds up to 43 miles per hour.
But for those keeping score, nature's true up and comer would have to be Cockrum's gray shrew, a red-toothed mole that hails from Arizona and weighs the same as a penny. You know, sometimes nature makes no cents at all.
- In film, you'll find:
Grey Gardens: A haunting yet fascinating documentary on the reclusive, eccentric 82-year-old Edith Beale and her daughter Edie. The aunt and cousin of Jackie Kennedy, they were once the toast of high society, yet lived most of their lives alone in a crumbling mansion in the Hamptons. The documentary crew found the unkempt home so overrun with cats and raccoons, they were forced to wear flea collars around their ankles while filming.
The Man in the Gray Flannel Suit: Bestselling novel by Sloan Wilson and groundbreaking film starring Gregory Peck, it exposed the reality of discontentment of the post-World War II American businessman. As a money-strapped family man suffering from PTSD, Peck's character was torn between achieving financial success in an uncaring corporate world or keeping his marriage and home life from falling apart.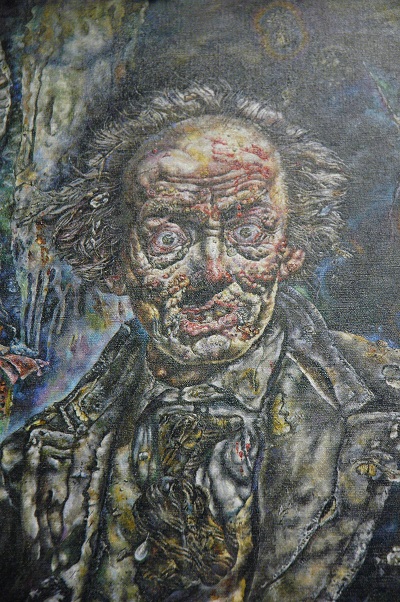 Picture of Dorian Gray: A gothic retelling of Faust, this film was based on the 1890 novel from Oscar Wilde and involves a young man who offers his soul in exchange for eternal youth. While living a sinful, hedonistic life, Dorian remains untouched by time while his portrait ages in his place. Unable to overcome his guilt, he violently destroys the portrait, but when authorities arrive, all they find is an untouched painting with a grotesquely disfigured old man dead on the floor.
Fifty Shades of Grey: This trilogy was a bona fide cultural phenomenon (à la Prince's Darling Nikki). With its vivid portrayals of erotic fantasies and female sexuality, it took romance novels to a kinky new level and assured that book clubs would never be the same.
- In song, we have:
Touch of Grey: This 1987 tune of survival became the highest charting tune for the Grateful Dead.
Girl's Not Grey: A big hit for alt band AFI (A Fire Inside), it's been called a radio singalong of pure punk genius.
Bathed in Grey: Jazzy, darkwave punk fusion song (whatever that means) by English rapper Archy Marshall, better known as King Krule.
Grey Cloudy Skies: Surprisingly unspiritual in nature (due to his impending divorce and spiraling drug use), this depressing ditty was from George Harrison's sixth studio album Extra Texture (Read All About It).
Blue, Red and Grey: A sweet, ukulele-driven tune from the 1975 LP The Who by Numbers.
The Old Gray Mare: Written in the 1840s, this folk song is a favorite of children, and presumably based on 10-year-old horse Lady Suffolk after her lackluster performance at a New Jersey racetrack.
- In names, we pulled up: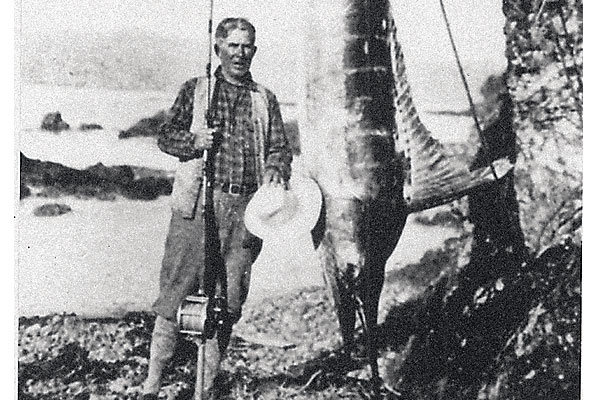 Zane: Prolific author, fisherman and dentist (dentist?), his novels and short stories (including Riders of the Purple Sage) perfectly depicted the Western frontier and made him one of the most influential and commercially successful writers of his time.
David: English singer-songwriter known for guitar-based alternative rock and for being the best way to tell your new girlfriend "you're the one I love or you're the world to me."
Spalding: Actor and author, he gained fame with one-act autobiographical monologues like Swimming to Cambodia. After Spalding Gray committed suicide by drowning, Steven Soderbergh made a documentary about his life called And Everything Is Going Fine.
Bee Ho: A staple of the circus and silent films, Emberry Gray (named Bee Ho by a Cherokee Chief) spent more than half a century traveling with Wild West Shows displaying his comedic roping, knife throwing and bullwhip skills. Yippee-yi-kay-aye.
- In literature, we have a few worth noting:
Thomas: English poet and scholar who penned the literary masterpiece Elegy Written in a Country Churchyard.
John: Another English wordsmith, author of Silverpoints, and rumored to be the inspiration behind Oscar Wilde's Dorian Gray.
Lord Greystoke: The royal title of John Clayton, the fictitious character who was orphaned in the jungle, raised by apes and known as Tarzan. And while we know it's not popular, we still pick Elmo Lincoln over Johnny Weissmuller every time.
- In comic books, the presence of grey is abundant but not surprising:
Grey Ghost: A firearms expert, this is one politically incorrect DC character.
Grey Gargoyle: After a botched lab experiment, French chemist Paul Duval discovered he could turn anything (including himself) into stone for an hour. The jokes just write themselves.
Jean Grey: Her aliases include Marvel Girl and Dark Phoenix, she has telepathic and telekinetic powers, and she was created from the brilliant mind of the late great Stan Lee.
Greyshirt: A juvenile delinquent turned private investigator, he wears a dark grey suit (with a red hanky hiding his face) while solving crimes throughout Indigo City.
- In idioms and expressions, selections were few and drab:
The grey pound / gray dollar: For boomers and Gen Xers in England and the U.S., this describes their purchasing power and subsequent impact on the economy.
Grey area: Where you find yourself when there's no definitive answer. And during an argument, you'll find it nestled right in between the rock and the hard place.