BLOG
It's a Woman's March
What do paper bags, windshield wipers, circular saws, fire escapes, life rafts and rotary engines have in common?
You guessed it, they were all invented by women.
Since the dawn of man (ok, women) our contributions, struggles and successes are definitive proof that with us, anything is possible. And obviously without us, nothing is. Which makes March such a great month to honor women, as it's filled with days and weeks that honor our amazing achievements and keeps us mindful of the everyday battles we continue to fight.
In 2018, there were roughly 160 million people in the U.S. workforce. And because women made up nearly half of that workforce, Employee Appreciation Day is a shining (and equal) opportunity for companies to thank their hardworking staff. Established in 1995 by Bob Nelson, this holiday is celebrated on the first Friday in March, which is perfect in case your boss decides to show her appreciation by letting you begin your weekend a little early.
In or out of the workplace, women have shown the world that when united, real change can occur. Appropriately, this years' theme for No More Week (March 3rd through 9th) is Change Happens Here. During this time, we are encouraged to not only support survivors of domestic and sexual violence, but to join others in creating a culture of safety, equality and respect. #ChangeHappensHere!
Politicians love to say that small business is the backbone of our economy. Shannon Cherry agreed, and so in 2004, she lobbied to make March 7th National Be Heard Day. Celebrating small businesses of all kinds (and their much-needed place alongside giant conglomerates) she insisted we give a special nod to America's 11.6 million women-owned businesses, which employ more than nine million people and contribute more than $1.7 trillion to our nation's economy. We proudly include Covalent in that list, which brings the total to 11,600,001.
When we better the balance, we better the world. That is the rallying cry for 2019's International Women's Day, celebrated on March 8th. A cornerstone of the women's rights movement, it began after women gained suffrage in Soviet Russia in 1917, was first held in the U.S. in 1909 and was officially adopted by the United Nations in 1975. Today from Afghanistan to Zambia, conferences, celebrations and protests are held to spotlight women's diversity, their social, political and economic achievements, to increase awareness of ongoing religious oppression and cultural abuse and to voice a rallying call for gender equality.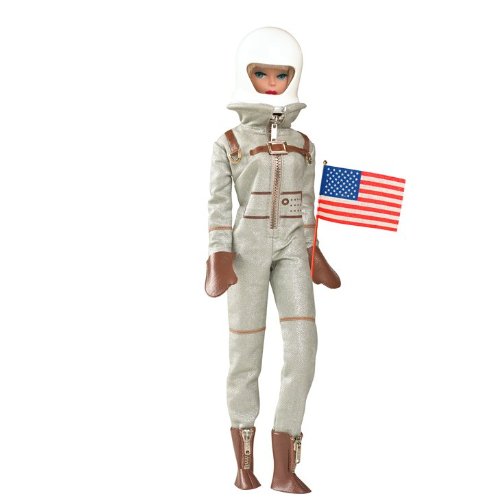 Unrealistic measurements and negative self-esteem issues aside, there's no denying the social impact and influence of Barbie. Created by Ruth Handler in 1959, and named after her daughter Barbara, the 60-year-old's strategic marketing plan spring boarded a multibillion dollar media and merchandising empire that is anything but child's play. Appearing as an astronaut, surgeon, army officer, firefighter and presidential candidate, she single-handedly empowered generations of young girls with the message you can do anything. In celebration of that, March 9th has been set aside as National Barbie Day, to acknowledge her many achievements, as well as her uncanny ability to accessorize. Sorry, Ken.
Observed on Marth 18th, Goddess of Fertility Day celebrates Aphrodite, the most popular of all Greek gods who leaned toward the area of potency. On this day, couples were encouraged to pray and make offerings to her in hopes of creating a family. Luckily, other cultures figured out a more practical approach to procreating.
As March seems rife with humorous observances, what better way to wrap up the month than with National She's Funny That Way Day. Created by author Brenda Meridith to coincide with the release of her 2003 novel She's Funny That Way, we suggest catching a female standup act, a few episodes of I Love Lucy or some light-hearted articles from Erma Bombeck. After all, hilarity is the mother of invention.
Some other March "her"lidays worth noting include National Girl Scout Day on the 12th, Fragrance Day on the 21st (we suggest watching Scent of a Woman on Chanel #5), Women in Construction Week from March 3rd through 9th, Women of Aviation Worldwide Week from March 4th through 10th and National Doctors Day on March 30th (especially noteworthy because 2017 marked the first year in American history that women enrolling in medical school outnumbered the men).