BLOG
Close Encounters of the Learned Kind: What I Discovered About Myself Living Through COVID-19
As the pandemic has been a shared experience, we thought we'd ask our friends and family to share theirs, reflecting on (for better or worse) what they discovered about themselves and others during these tumultuous times.
My Apple Watch has become very judgmental about how much I move around.
My dog requires more attention than any of my three kids.
Walking around the block takes exactly eleven minutes. Running takes four (I assume).
Someone painting their shutters has suddenly become a neighborhood attraction.
A neighbor's lawnmower (or leaf blower or dog) will start exactly two minutes before a scheduled conference call.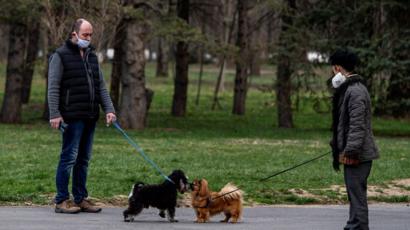 Who gets the right of way on the sidewalk when walking around the block has yet to have been decided.
Crossing the street to avoid someone is now considered a benevolent gesture.
Pajamas have become acceptable workout attire in my neighborhood.
Air Pods use their batteries when they're in your ears even if they're not being used.
I am more productive on days I wear shoes.
My online shopping has increased to the point where I know the ages of my UPS delivery guy's children.
I have no idea what to say to a fellow walker when I pass them a second time. Hello again? Are you lost? I'm open to suggestions.
With two small children, the $25 inflatable pool from Walmart is the greatest investment I've ever made.
I know more about my neighbors than I ever wanted to.
The arrival of mail makes me smile. And makes me want to put on pants.
After a bottle of wine (for me) and Rice Krispy Treats (for them), I found more common ground playing games with a teenager and a four-year-old.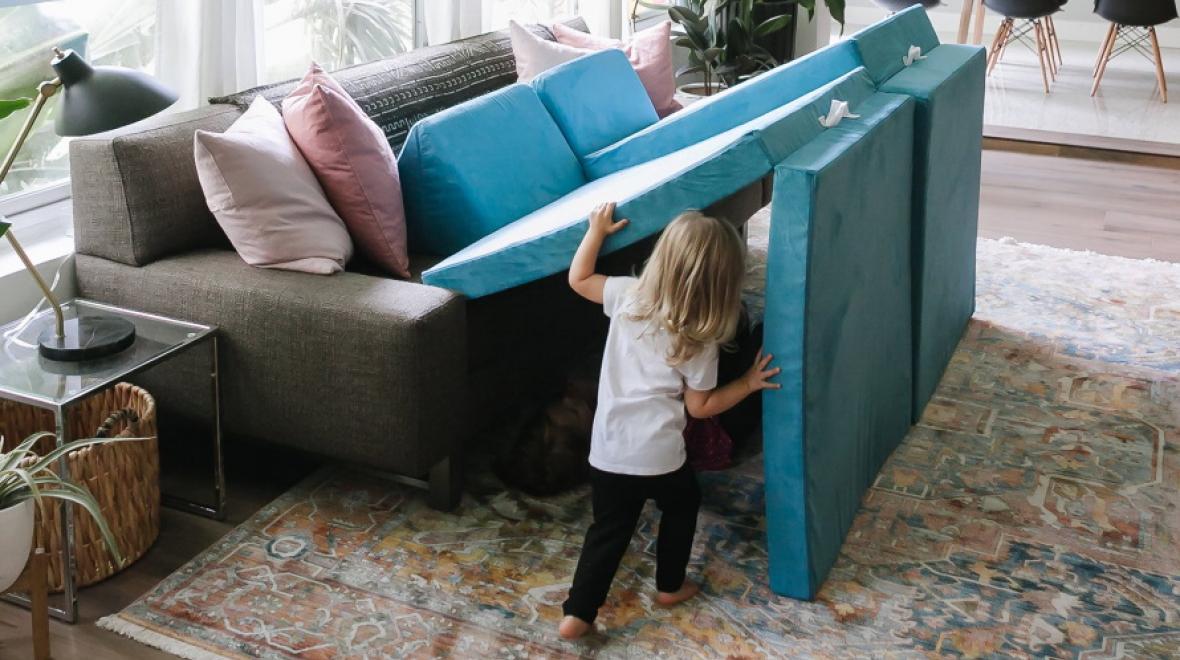 Building a fort is easier than decorating a castle.
Just for a moment, I forgot how to use cruise control.
Disney+ rocks for the young and young at heart.
I have access to every streaming service there is, yet the only thing watched in our house is Friends, Golden Girls and Love Island.
Living in pajamas and yoga pants makes me question why my closet has so many clothes.
Cooking three meals a day for my family makes me miss eating out and makes me wonder why we eat so damn much.
Few things in life are better than homemade, fresh-baked bread right out of the oven with butter. I have consumed more flour in the past seven weeks than in the last seven months.
Legos can keep my kids occupied longer than I thought. And finding pre-owned Legos online at a decent price is hard.
Getting my garden up to speed used to be a chore. Now, it's a joy.
While my children can ask the same question 1,000 times a day, they can still make me laugh.
Having complete autonomy over the thermostat is the ultimate turn-on.
If your workspace is in your bedroom, it's important to make your bed before video conferencing.
Kids love Step 2 toys. Dogs love to chew Step 2 toys.
Our front yard Adirondack chairs have become our most important furniture.
First order of business when this is over is get my nails done, and my grey out.
Between walking and running and biking and a million online exercise programs, I wonder why I ever got sucked into joining a gym.
Radishes grow incredibly fast from seeds. Toddlers don't like to eat them, but they do love pulling them out of the ground.
When others offer to help me, I've learned to let them even if I don't need any help. Looking at people who have sacrificed and put their life on the line for others, I have a renewed sense of giving and humanity. Now when a friend asks if I need anything at the grocery, I give them a few items. It's a feel-good gesture all around.
Days of the week no longer have a "feel" to them. Mondays and Fridays especially used to have a certain feel. Now? Meh. It made me realize that unless there's something due on a specific day, knowing what day of the week it is is overrated.
I have become boring to my pets. Thanks to my dogs' short-term memory, the excitement of seeing me at the end of the day was a highlight of their day. Now they just look at me as if to say, "Don't you have to be somewhere?"
Day drinking is more fun when you're somewhere else. Day drinking at the beach, I'm living large. Day drinking at home, I'm my Uncle Todd.
I missed getting a mani and pedi way more than I thought I would.
I realized my complicated life was of my own doing. And discovered I can accomplish pretty much the same amount of work without feeling stressed.
Freedom of choice is a precious commodity and not to be taken for granted.
I was never a "huggy" person, but I miss it. And plan on hugging everyone I see when this is over.
Bing Crosby once crooned:
When I'm worried and I can't sleep, I count my blessings instead of sheep.
And I fall asleep counting my blessings.
When my bankroll is getting small, I think of when I had none at all.
And I fall asleep counting my blessings.
Well said, Bing.