BLOG
Celebration During Isolation
It's true that COVID-19 has changed how we go about our day-to-day lives, but that doesn't mean life itself has stopped. In fact, the need for celebration and positivity may be more important now than any other time in recent history, and plenty of people around the world are coming together, even when they're physically apart, to recognize and appreciate the beauty of life. Here are just a few of the ways people are carrying on with their lives and observing timeless traditions despite the pandemic, along with some real-world examples.
Dancing
All right, the idea of a social-distance salsa may not be the first thing to leap to mind when you think of a dance party, but COVID can't stop the beat. We're talking about dance parties thousands strong with revelers from around the world joining up across social media to get their freak on. Clubs may be closed, but several DJs have been setting up online events and showing off their skills in livestreams over the last few months. And a number of DJs are taking the feel-good nature of these parties even further by donating the proceeds to charity.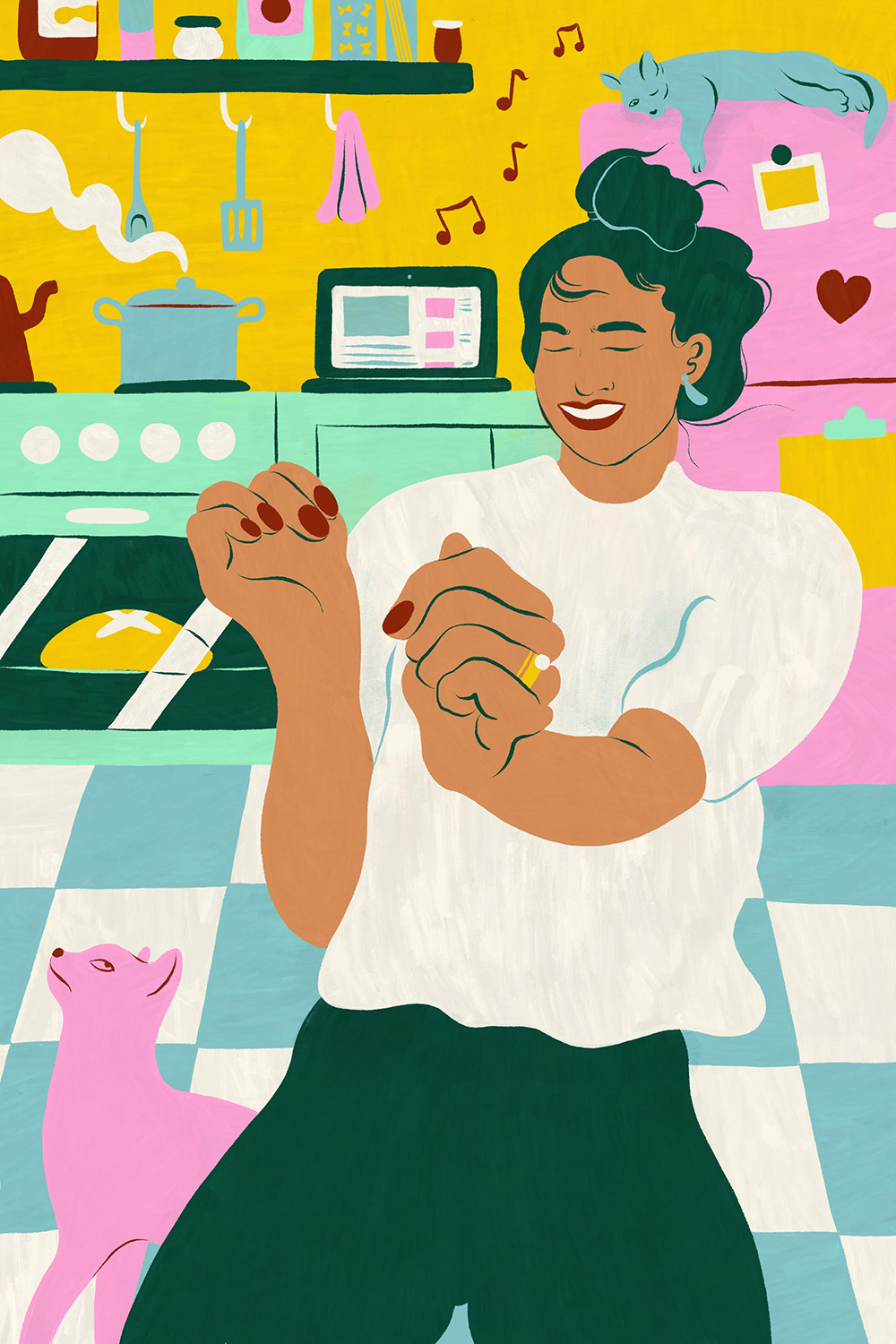 A Washington, DC Covalenteer told us about DJ Chris Kopec of Ellicott City, Maryland showing off his skills in a Facebook livestream back in March. Kopec quickly reached an audience of nearly 1.5 million people and raised over $1M in tips, donating funds toward healthcare professionals and food banks. And our Austin-based team members have also turned us on to the talents of DJ Mel, who helped quarantined clubbers shake off the blues from their living rooms. In addition, charity organization Last Night a DJ Saved My Life recently organized Set For Love, an event featuring over 2,000 DJs livestreaming to support COVID-19 relief efforts in Africa.
Graduation
When the semester began back in January, few graduating students could have anticipated just how big of an effect the coronavirus would have on their educational experience. However, after a few months of online learning and tests, many students adapted to the new situation, overcame those obstacles and passed their courses with flying colors. However, with social distancing a clear concern, traditional commencement ceremonies have been postponed for the time being. But that isn't stopping faculty, students, family and loved ones from celebrating these accomplishments. And plenty of universities are thinking outside of the box to recognize what this semester's students have achieved.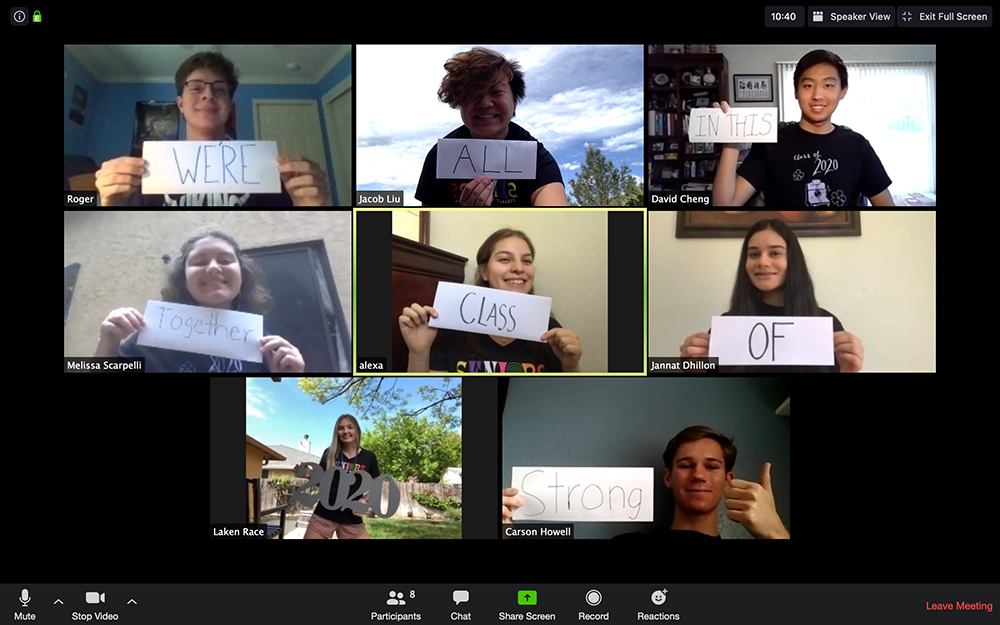 In lieu of a typical graduation ceremony, Louisiana State University held a Virtual Graduation Celebration event on May 15. The event featured a performance from Grammy winner and Louisiana native Lauren Daigle, messages to the graduating class from LSU staff and alumni, a dance by the LSU Spirit Squad and a broadcast of the graduating students' names displayed in Tiger Stadium. It's not the same as walking across the stage to accept a diploma, but it should make the wait a little easier until that day arrives.
What's Good?

It's easy to get lost in the seemingly infinite loop of bleak news coverage, but plenty of good things have been happening that you may not have heard about. Here are three positive stories that might have slipped under your radar.

An 8-month-old ferret named Bandit just completed an entire marathon with the help of his owners. Although the marathon was broken up into bite-sized pieces to accommodate his small stature, Bandit walked every mile and ultimately raised over $2,500 in a crowdfunding campaign to provide books for underprivileged kids.
John Krasinski, famous for his role as Jim in "The Office" and currently the titular character in Amazon's "Jack Ryan" series, recently started the Some Good News YouTube channel. The channel, which kicked off on March 29, is meant to focus on good news and uplifting stories as a way of keeping people in high spirits while in self-quarantine. A recent video featuring a reunion of the cast of The Office for a re-creation of the now-iconic dance scene from Jim and Pam's wedding received over 10 million views in less than a week.
Frustrated with the distribution problems causing food from farms across the country to be wasted during the pandemic, a few college students got together to start FarmLink with the goal of supporting farmers and getting produce to those who need it. It began as a proof of concept in Santa Monica that soon grew into a larger-scale project. According to the group's website, 100 percent of donations go toward transporting goods from farmers to food banks.
Parades
As impossible as the idea of a parade might seem in the current climate, some communities have been keeping the tradition alive while adapting to keep it safe. Described as "car parades" and "wave parades," these festivities involve friends and family members following each other in caravans to cheer on everyone from graduating students to birthday boys and girls and even healthcare professionals. Waving, honking and shouting well wishes are a few of the ways parade participants are showing their support.
One local nursing home threw its own parade to show appreciation for local healthcare heroes. As workers at the Colonial Care Retirement Center went outside for what they thought would be a routine staff meeting, they were greeted with applause coming from the facility's parking lot. Instead of being on the sidelines watching a procession, the workers were encouraged to walk together in a parade of their own as supporters cheered them on with handwritten signs and words of encouragement.
Weddings
There's no doubt the spread of COVID-19 has altered the wedding plans of many couples this year, with some opting to push their ceremonies further back or postpone them indefinitely. But there are also a number of hopeless romantics going ahead with their nuptials anyway, eschewing the glitz of wedding extravaganzas and moving toward smaller, more intimate ceremonies.
Deepika Subbiah and Michael Cicoria would be one such couple. First meeting in 2013, the pair dated for years until Cicoria popped the question in August of 2019. And, with both Subbiah and Cicoria coming from large families, 300 guests were expected to attend their ceremony and reception on April 18.
But the wedding celebration, like nearly everything else in the world, was impacted by the pandemic and pushed back to a later date. However, the couple agreed that big wedding or not, they were ready to begin their journey together as a married couple. So, they gathered with a few family members in the backyard of Cicoria's aunt and uncle, Lisa and Tom Resciniti, on April 18. That day, Subbiah and Cicoria livestreamed their wedding ceremony, which was officiated by Mr. Resciniti, to friends and family around the world who expressed their delight through cheers, tears and emojis.