BLOG
Where the Mer Occurs
Much like the god, you'll find elements of mercury all over the place. A few noteworthy mentions include:
Comic books:
Teenager Cessily Kincaid aka Mercury is a student of Xavier Institute and a mutant in good standing of the famed X-Men. With her Mercury-like composition, she can transmute into various shapes (think creepy T-1000 guy from Terminator 2), as well as adhere to surfaces. Thanks to her genetic makeup, she doesn't need food or water, but her Kryptonite is electricity. Shocking.
Metal Men: Since 1962, DC comics have thrilled us with the decade of do-gooders known as the Metal Men. Aside from the magazine, this group's franchise expanded into clothing, trading cards and an animated series. Among its predictable members (i.e. Copper, Gold, Lead, Tin and Tungsten) you'll find the moody and rude Mercury who could slip through tiny openings before reshaping.
Quicksilver: Created by Stan Lee (naturally) and a member of the Avengers (who isn't?) this bad-guy-turned-good superhero had the power of amazing speed.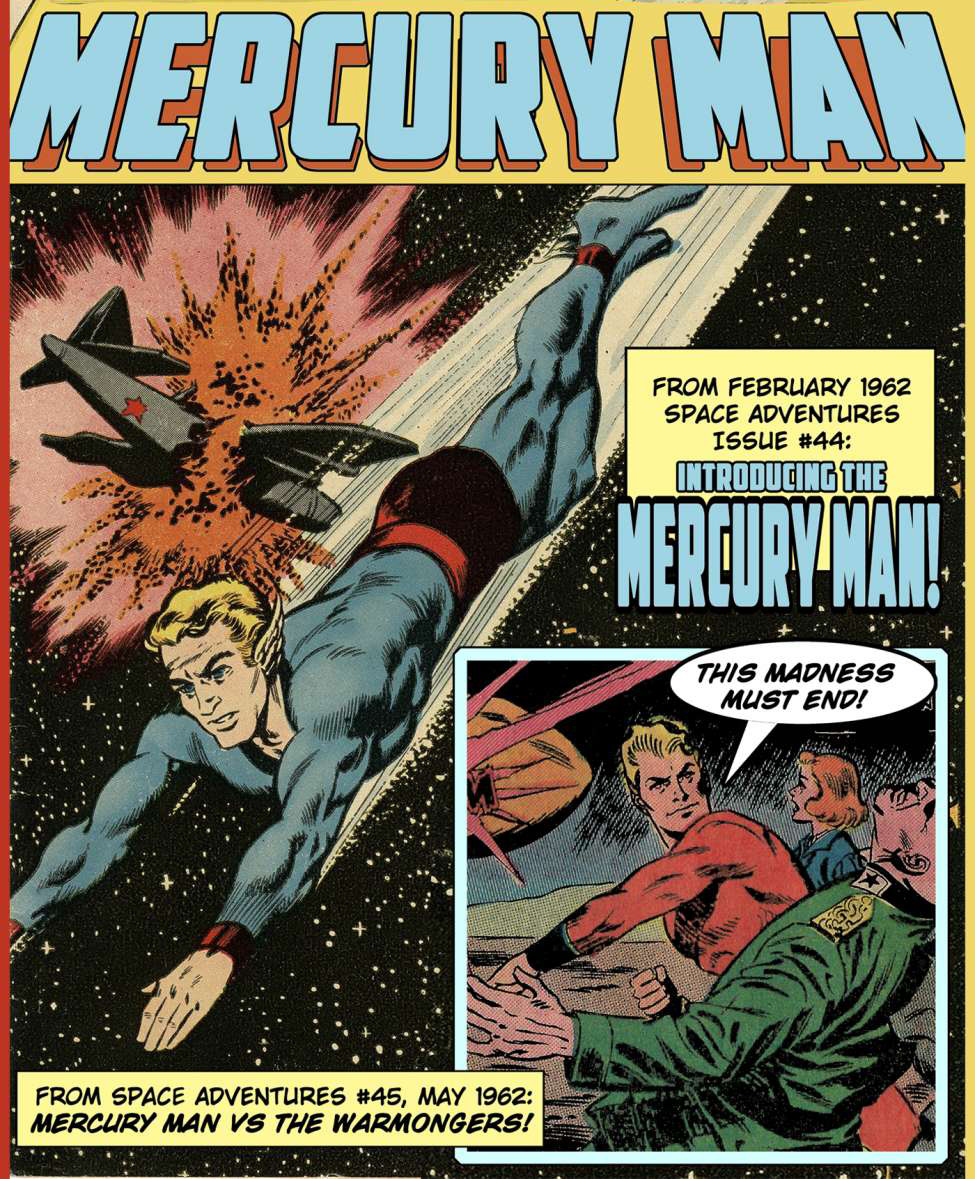 Mercury Man: A nuclear scientist from the planet Mercury, he was (much like Superman) the lone survivor after a laboratory blast and was transformed into a human made of liquid metal. Powers include super strength, super intelligence, flight, ability to turn into mercury, destructive bolts from hands and invulnerability. (After walking away from a nuclear blast, that last one's kind of a given.)
Max Mercury: First introduced in DC comics in 1940, he was mentor to Wally West (the original Kid Flash). Initially they gave him the ability of time travel but eventually settled on giving him speed that surpassed Mach 1.
Miranda Mercury: From the sci-fi series, The Many Adventures of Miranda Mercury, this cult favorite is considered "the greatest adventurer in this or any other galaxy." And as an African-American superhero, she is devoted to fighting against injustice and intolerance.
Anna Mercury: With fiery red hair and clad head to toe in leather, this gravity-defying British secret agent slips between parallel worlds to stop weaponry advancement.
Film:
Mercury Rising: Rogue FBI agent Bruce Willis protects a young autistic boy from an evil NSA faction after the 9-year-old breaks their "unbreakable" code named Mercury.
Mercury Plains: Clint's son Scott Eastwood joins a team of teenage militia to fight the Mexican drug lords.
Mercury 13: A somber documentary chronicling women astronauts who began training for the 1961 spaceflight, only to be bypassed for an all-male crew.
The Boy from Mercury: In 1960 Scotland, a bullied young lad escapes reality by watching episodes of Flash Gordon while convincing himself he and his pet are aliens from the planet Mercury.
Literature:
The Sirens of Titan: Weird cave-dwelling harmoniums from Mercury extract strength from rock vibrations in this Kurt Vonnegut sci-fi novel.
Mission to Mercury: One of many teen-based novels from British writer Hugh Walters. In this episode, our heroes must escape the planet before succumbing to the freezing temperatures.
Failure is Not an Option: From flight director Gene Kranz comes hair-raising tales spanning three decades of NASA's Mercury program.
Mad Hatter from Alice in Wonderland: Erethism, also known as mad hatter disease, is a neurological disorder which affects the whole central nervous system, as well as a symptom complex, derived from mercury poisoning. People who get erethism are often exposed to mercury through their jobs. Especially in the 19th century, inorganic mercury in the form of mercuric nitrate was commonly used in the production of felt for hats, thus the erratic behavior amongst milliners.
Music:
Mercury Records: Founded in Chicago in 1945, this legendary record label has released chart-topping albums from artists including Iggy Azalea, Josephine Baker, Count Basie, The Bee Gees, David Bowie, Elton John, Kanye West and Lawrence Welk. In an early promotional stunt, the label hired 3-foot, 7-inch-tall Eddie Gaedel to dress in a winged hat to portray its logo. As a fun side note, Eddie set a world record in 1951 as the shortest player to ever participate in a Major-League Baseball game.
In songs, you'll find:
Mercury Blues by Alan Jackson, Mercury Rising by the Stranglers, Mercury Poisoning by Rumor front man Graham Parker and Mercury Man by Baltimore popsters Animal Collective.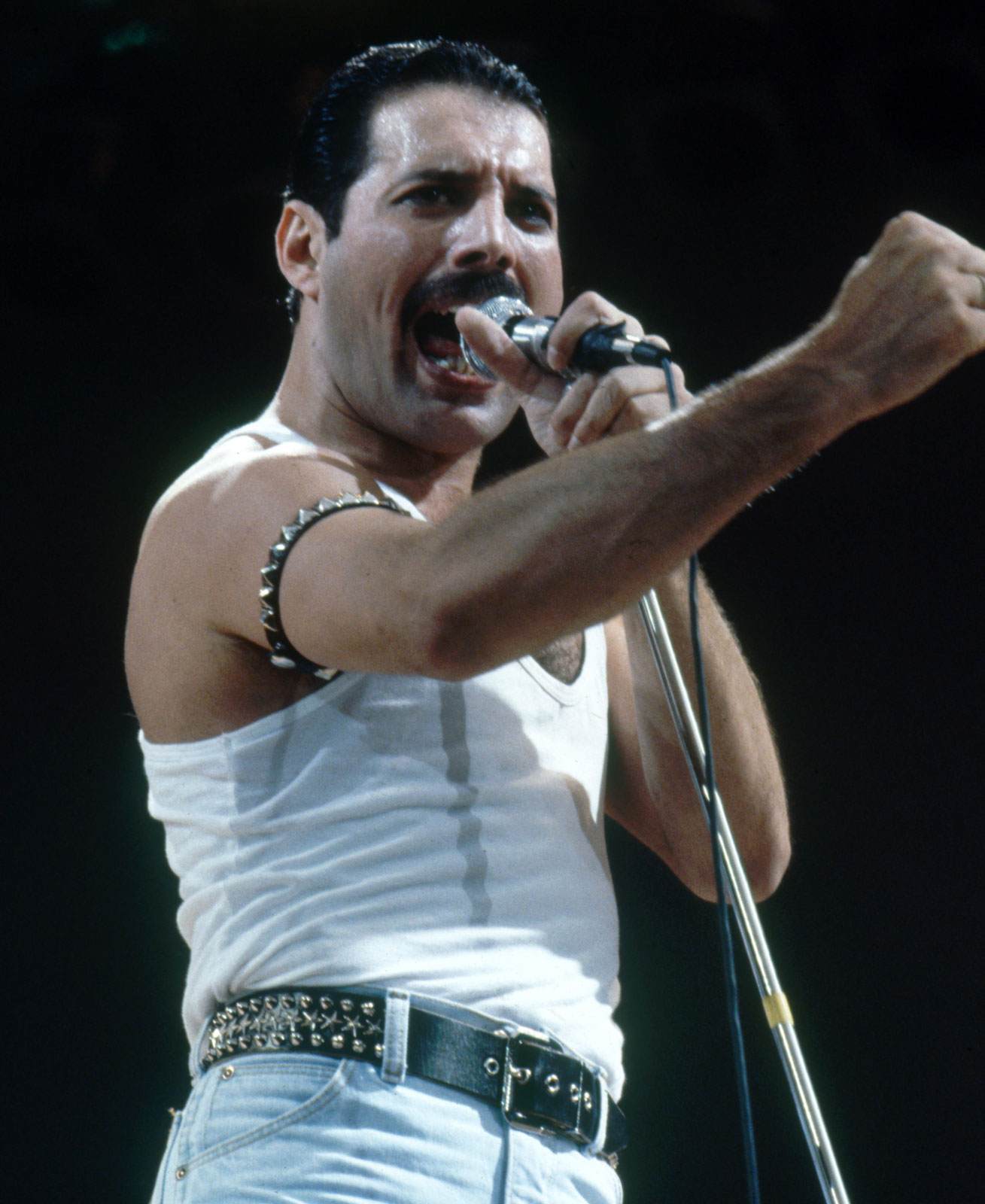 Most notable in the music category would be Freddie Mercury. One of rock's greatest singers, his four-octave vocal range led the theatrical British band Queen to 53 Top 40 singles, six No. 1 hits and entry into the Rock and Roll Hall of Fame. The 2018 bio-pic Bohemian Rhapsody brought renewed interest in his music and multiple awards (including an Oscar for Best Actor) for Rami Malek.
In media:
Mercury FM: From 1984 until 2010 it was a popular Top 40 radio station in the UK.
The Mercury News: Based in San Jose, Calif., it's America's fifth largest daily newspaper.
Mercury and its sequel Mercury Meltdown are two immensely popular puzzle platformer video games. The brainchild of Archer Maclean, these games challenge players to move a blob of Mercury and is listed among the 1001 Videos Games You Must Play Before You Die.
In commerce:
Mercury General Corporation: A top LA-based insurance company with more than $4 billion in assets.
Mercury Communications: For sixteen years, this UK telephone company attempted unsuccessfully to compete against giant British Telecom.
Mercury Drug: Beginning with a single location in 1945, today this Philippine drugstore chain now boasts more than 1,000 branches. Named for the Roman god, primarily due to the caduceus he's often seen holding, which is also a universal symbol for medicine.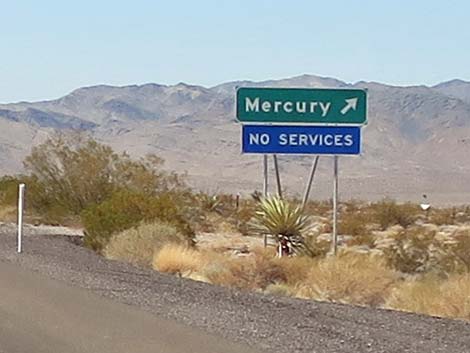 Locales:
You'll find the sleepy towns of Mercury in Alabama, Texas and Nevada.
Plants:
From the spurge family, we have the Mercurialis annua or annual Mercury. On its trail, the poisonous European and Mediterranean plant Mercurialis perennis — better known as dog's mercury. And to honor the singer, fans raised $2,500 to name a new variety of yellow rose (his favorite) the Freddie Mercury.
Sports:
The Phoenix Mercury, a top-ranked Western Conference team in the WNBA.
Space technology:
Considered the epitome of "space race," Project Mercury was NASA's pioneering spaceflight program, designed to prove we had the right stuff by sending a man into orbit and bringing him back alive before the Soviet Union beat us to it. Responding to Russia's 1957 Sputnik 1, this project ran from 1958 through 1963 and literally launched the careers of famous American astronauts including John Glenn, Alan Shepard, "Deke" Slayton and "Gus" Grissom.
Thirty years later, in a joint effort between the National Reconnaissance Office and US Air Force, the Mercury (Advanced Vortex) sent two spy satellites into space in 1994 and 1996 for what was called an "imprecise and high-classified" mission. Due to a short circuit, a third Mercury satellite failed to launch a year later, costing the program a cool billion.
Transportation:
With its gorgeous art deco design, the Mercury train was the sleekest of rail travel, transporting passengers between New York and Midwestern cities such as Detroit, Cleveland, Chicago and Cincinnati. Its streamlined looks and detailed elegance was a commuter favorite from 1936 until 1959.