BLOG
The World's Best — and Brightest
From the Kabukicho district in Tokyo to Times Square in the Big Apple — and from the Moulin Rouge in Paris to the Big Foot in Kuala Lumpur — the world has been fired up for neon for nearly a century. Among the millions of brilliant examples, we thought you'd enjoy a couple of fun ones.
Welcome to Las Vegas:
This neon-filled metropolis is truly America's display ground. Among its shiniest stars, you'll find the convivial Vegas Vic (who has given a thumb's up to tourists since 1951), his cute 40-year-old counterpart Vegas Vickie and other bright blasts from the past like the flaming-feathered Flamingo and the luminescent Lucky the Clown. There's even a neon museum (with a neon boneyard) that chronicles its lustrous history within Sin City. But despite the inevitable transition from neon to high-tech screens and lower-cost LEDs, there is one dwarfed, unassuming sign that still stands proud as the town's perennial host. It began in 1959 when Ted Rogich, a sales rep for the Young Electric Sign Company, convinced civic leaders their burgeoning city needed something special to greet incoming tourists from Los Angeles. Betty Willis, a local advertising graphic designer, was hired to illustrate this symbol of goodwill. Inspired by the logos of Goodyear and Disneyland, she created what's been called a "riot of font, bulbs and neon." And believing it needed a little touch of home town pride, she added the word "fabulous" in her own handwriting. Sixty-one years later, it's arguably the most famous neon sign on earth — and because it's still leased to the city by the original company, if you look closely, you can spy the tiny YESCO logo at the very bottom.
Schrafft's:
For more than a century, this sweet-shop-turned-restaurant-chain was an endearing part of Boston's culture — and its famous neon sign that blazed across its factory, an important (and highly-visible) part of Boston's landscape. But neon aside, the best side story for Schrafft's came during the swinging sixties when the company hired pop icon Andy Warhol to direct one of its TV commercials. The 60-second spot was an achingly-slow camera pull back to reveal an ice cream sundae, accompanied by an unusual audio track consisting of coughing. Yes, coughing. Granted it was a coup to get Andy, but frankly their effort to make themselves look groovy just made them look bizarre.
De Wallen:
Even the world's oldest profession requires self-promotion. And what better way to lure in the lascivious than with the refulgent red glow of neon. Of course, you'll find designated areas in most cities and towns for ladies of the evening and houses of negotiable affection. But none can hold a candle to the Red-Light District (or what the Dutch call De Wallen) in Amsterdam. For more than half a millennium streetwalkers strutted their stuff, soliciting sex from doorways. However, in the 1960s, authorities forced them from off the stoops to behind the windows (where curtains had to remain nearly but not completely closed).
Ever resourceful, they incorporated well-placed neon lights as brothel beacons so that concupiscent customers could find their way.
Over the years, the De Wallen district evolved from a degenerate and dicey area to a major must-peep tourist attraction.
After a little window shopping, more adventurous visitors can swing into the Museum of Prostitution which we imagine has one heck of a gift shop ("My parents wallowed in the mire of De Wallen and all I got was this lousy T-shirt").
Lake Worth Theatre:
First opened in 1924, this silent movie staple was nearly destroyed by a hurricane in 1928. After renovations, the curtains rose a year later with a massive neon "Theatre" sign signaling their grand return. We mention this not because it's the most impressive of designs but because it's America's oldest onglowing neon sign.
Entertaining illuminations:
The presence of neon in everyday life, including:
Movies:
Neon Demon: Aspiring teen model with potential to be the next "It" girl tries to survive in tinsel town.
Neon Days: Introspective indie film follows a young man who seeks therapy for angst and anger issues, while a roller-skating rink provides a well-lit and plot-thickening background.
Neon Maniacs: Replete with shoulder pads and spandex, this totally cheesy 80s horror flick features big hair teens going toe to talon with monsters of the night in San Francisco (If you like your spoiler alerts confounding, you'll appreciate that while the creatures lived below the Golden Gate Bridge and next to the bay, the only thing that destroyed them was…water.).
Rebels of the Neon God: Granted, neon lighting usually indicates a broody, gloomy tone. But this gritty tale of youthful defiance in Taiwan really nails it, scoring 100% across the board on Rotten Tomatoes.
Neon Bull: A Brazilian lad working for the rodeo daydreams of a life in the garment industry.
Neon Flesh: Attempting to earn his mother's love, a street-wise son of a streetwalker fends off bad guys so that he can open a neon-lit strip club slash house of ill repute. Such a good boy.
And, if you're looking for films old and new considered lit in their use of neon, we highly recommend:
Tron: Legacy: Twenty-eight years after the visually groundbreaking 3D film, we find the son of protagonist Clu (Jeff "Lebowski" Bridges) out to rescue his dad who is being held captive inside a confusing cyber-universe video game. Sporadically featured in the original Tron, neon was used liberally in Legacy in both backgrounds and costumes. And while the original overcame the lack of available technology by seamlessly melding live action with hand-drawn animation, Legacy wildly relied on computer-generated effects. How wild? Filming took 64 days. Post-production, 68 weeks.
Vertigo: Hitchcock's tangled tale of obsession, mysterious blondes and abstract neon circles has kept viewers off balance — and on the edge of their seats — for more than 60 years.
Blade Runner: In this bleak film of man vs. machine (set way, way off in 2019!), Ridley Scott elevated neon to an art form, portraying the streets of LA as both futuristic and decayed.
Music (artists & songs):
Much like in film, there are some genuine neon-studded standouts in terms of fluorescent-filled festivals such as El Paso's Neon Desert Music Festival, with killer live performances from Dashboard Confessional, Lil Wayne, the Deftones and Method Man. If line dancing and zip lining are more your thing, you'd love the Neon Light Country Fest (and Adventure Water Park) just outside of North Lawrence, Ohio.
Other musical mentionables include:
Neon Moon: Both a song by Brooks and Dunn and a twangy country duo who named themselves after the B&D tune.
Neon Judgement: Pioneers in the electro bod genre, this Belgian new wave band sounds like a mashup of Depeche Mode and Gary Numan. You be the judge.
Neon Indian: Natives of Denton, Texas and fronted by former Mexican pop star Alan Polomo, these retro popsters were named one of Rolling Stone's best new bands of 2010.
Neon Trees: Post-era new wavers straight outta Provo, their band name was inspired by the neon palms featured on the logo of cult chain In-N-Out Burger.
Neon Gravestones: From the Grammy-winning Ohio-based alt hip hop duo twenty one pilots, this ballad is a sober statement on the glorification of suicide.
Underneath the Neon Sign: Featured on the amazing 1975 concept album A Soap Opera by the Kinks, this musical centered around a nebbish named Norman and his slow slide into madness. Additional tunes such as Rush Hour Blues and Holiday Romance make the trip worthwhile.
Art:
While prominently featured in creative signage beginning in the 1920s, a neon art movement beginning in the 1960s introduced abstract expressionism in a whole new light. Noteworthy artists of "gastro-pieces" include:
Dan Flavin: Though his early work was multi-media and minimalist, his final pieces were as big as they were bold, which included illuminating a German arcade with a design that stretched nearly 1,000 feet.
Jung Lee: Heavily influenced by the poetry of Barthes, this Korean photographer's work elicits repressed emotions by placing neon images and childlike phrasing directly onto stark landscapes.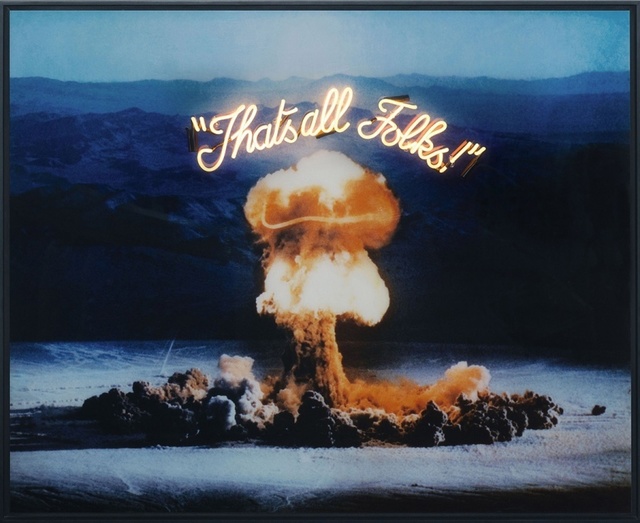 Olivia Steele: Known for her neon happenings, this contemporary light artist and Tennessee-native lures you in with contrasting, irreverent, thought-provoking themes. Confused? Check out her piece entitled "That's All Folks" and you'll know just what we mean.
Literature:
Neon in Daylight: Set in pre-Hurricane Sandy, a young English woman in New York is torn between sexual infatuation and cat sitting.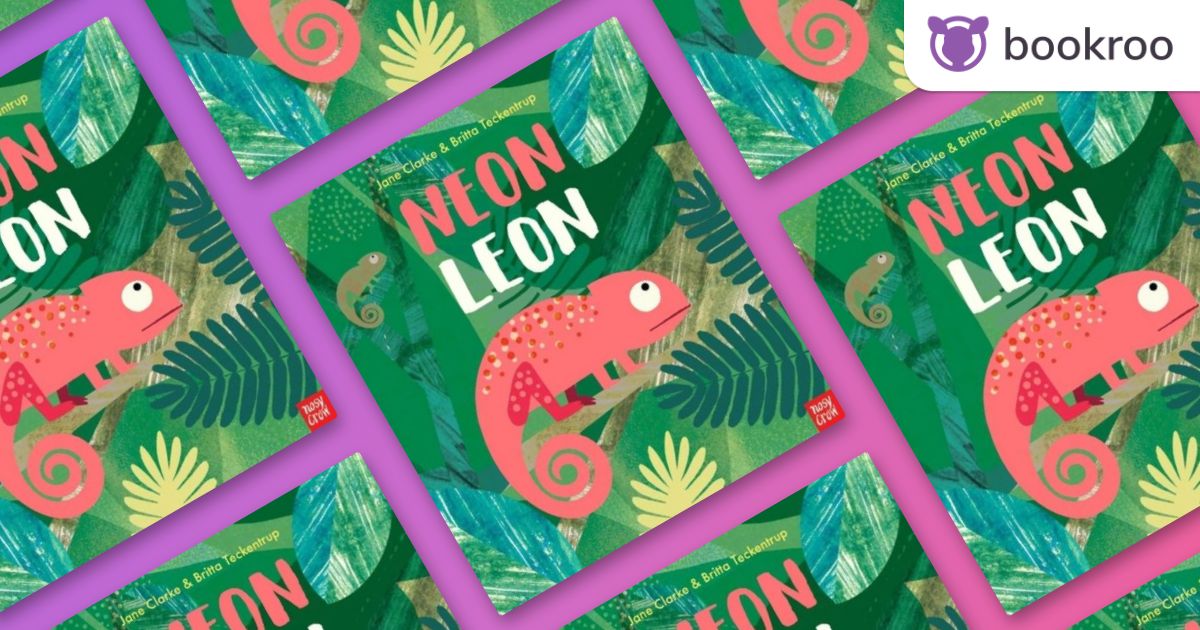 Neon Leon: A charming children's book follows Leon, a chameleon (ChameLEON…get it?) who, despite his color-changing adaptability, struggles to figure out exactly where he fits in.
People:
Nick Neon: Award-winning Korean-American filmmaker and actor.
Neon Hitch: This British songstress was discovered by an American record producer on MySpace…so obviously, she's been around awhile.
Geography:
Neon, Kentucky: Nestled in the northeastern corner of the state, this sprawling metropolis is home to more than 700 Wildcat fans.
Nature:
Neon tetra: Available in a host of colors, the green neon and black neon tetra are iridescent freshwater fish that swim the streams of South America.
Neon prayer plant: With a mixture of dark and bright green foliage (hex code for you Pantone freaks) the name is derived for both its glow factor and the fact that its leaves resemble hands folded in worship.