BLOG
Weird, Wild Stuff: Compelling Occurrences in an Already Outrageous Year
The Great Boston Molasses Disaster:
Aside from the sugar content, you'd think molasses wouldn't be overly detrimental to your health. But when a storage tank filled with 2.3 million gallons of it ruptured near the North End of Boston, the sticky syrup swept through the streets with such intensity that hundreds of people were thrown, stuck waist-deep or swept away. As a result, 21 Bostonians and dozens of horses were killed.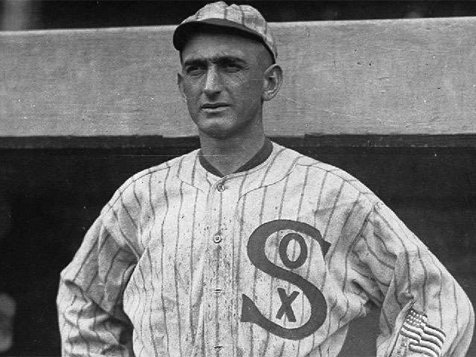 The Black Sox Scandal:
We would wager there's been betting on sports since the beginning of sports. However, when rumors began surfacing that well-financed crime families had paid several players of the highly-favored Chicago White Sox $100,000 to throw the World Series (roughly $1.5 mil in today's bribe money) things got decidedly foul. The underdog Cincinnati Reds won the series, and despite tearful courtroom admissions from the infamous "eight men out" — including "Shoeless" Joe Jackson — in the interest of preserving the integrity of America's favorite pastime everyone was somehow found not guilty on all counts. For years, the dark cloud of impropriety caused fans to refer to Chicago's team as the Black Sox. Say it wasn't so, Joe!
Finding widespread use among Kamikaze pilots during World War II, chemist Akira Ogata perfected the first water-soluble, injectable version of crystal meth.
During his term as president, Woodrow Wilson met, courted and married the former Edith Bolling Galt of Virginia. After her husband suffered a debilitation stroke in October of 1919, she handily took over his administration, managing major affairs of state. And while her influential role was not acknowledged as official, she was the first woman considered to serve as both POTUS and FLOTUS.
And finally:
In 1919, steel magnate Charles Schwab conceived what has been called the great American social experiment. During a chance meeting of African-American soldiers, he loaned each of them one dollar and gave them his address should they decide to reimburse him. Of the 154 men, 138 made good on his offer.