BLOG
Exhibit Some Creativity: Optimal Options for Virtual Trade Shows
It's been said that the translation of "crisis" in Chinese is two characters: one representing danger and the other representing opportunity. Though some linguists dispute this explication, it is an apt symbol to think about the coronavirus crisis. While it's clear the pandemic was a crisis of unprecedented proportions for many industries, there are some silver linings for business we'd love to stick around.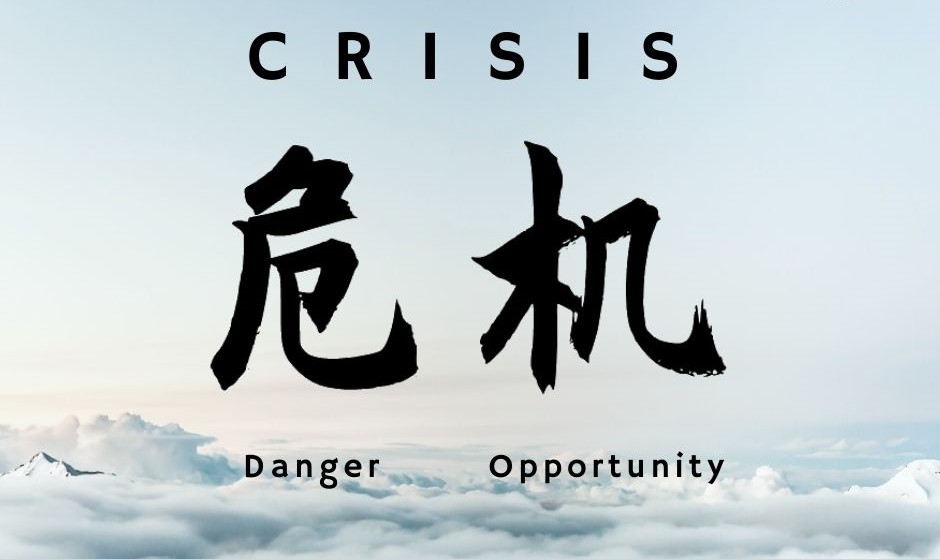 One of the benefits we've enjoyed is the conferences and meetings gone virtual. What once was inconvenient and expensive to attend has become very affordable without travel expenses — and just another day at the remote office. Organizations hosting virtual meetings and conferences are enjoying larger-than-usual crowds and maximum capacity audiences.
Covalent Logic has had the opportunity to support several clients as they participated in a virtual trade show as a component of a 100% virtual meeting. Here are our top tips for maximizing your virtual trade show presentation, advancing your brand and generating leads for your business.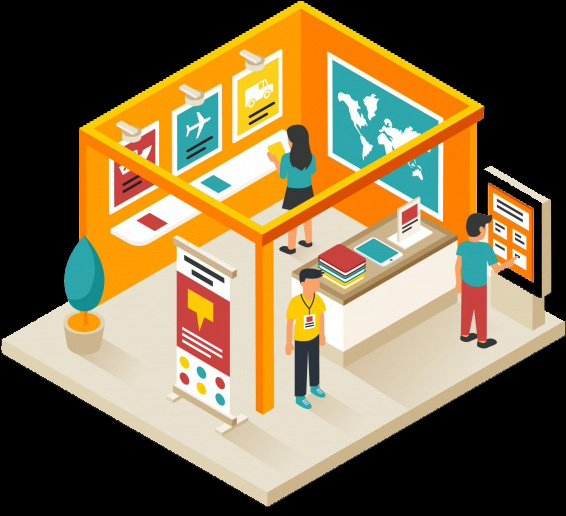 Brand your booth. Take the time to customize your booth, as capabilities allow, to extend your brand into the virtual trade show space. Incorporate your color palette and logos and customize the panels of your booth with embedded graphics and/or custom avatars to make a truly immersive brand experience.
Develop a custom video to anchor your booth. Demonstrate your unique selling proposition to make the case for your one-of-a-kind ability to serve this audience or issue. Show your success with similar clients and work samples. Use the language of the field and your prospects to reinforce your understanding of their challenges and opportunities.
Offer something valuable in exchange for contact info. In virtual trade show software, there is usually an easy way for visitors to share their contact information or drop a virtual business card. Encourage prospects to share their information in exchange for a downloadable asset, like a toolkit, case study or handy checklist, or enter them in a contest for a valuable grand prize. The downloadable should demonstrate your unique expertise and add value to the visitor's experience. Dangle a very tasty carrot—once you have their information, you have unlimited ability to connect with and market to them going forward. If the virtual trade show booth software doesn't have an easy "drop your business card" type feature, build a simple form on your website or an inexpensive online survey technology to capture visitors' information.
Include downloadables. As you build your booth, develop an enriching experience for visitors by including helpful tools, lessons learned and handy takeaways to solve some of the challenges visitors are facing in your industry. While you may include a piece of promotional collateral expounding on your success, skills and abilities and/or team members, keep this to one item. Utilize the remaining space on your virtual booth to provide useful downloadables that keep your brand top-of-mind and relevant to audiences, show your unique knowledge and capabilities in this area, demonstrate successes and lessons learned and position you as a necessary partner to achieving success. Make your booth educational, not just promotional.
Make the chat feature welcoming. Break the ice for your booth visitors by having two people from your company in the booth to chat with visitors. Instead of waiting for a visitor to initiate a conversation, have your team members engage in an easy volley with one another. While you're educating and immersing visitors by sharing "remember when we" stories, you're triggering ideas by bantering about your success stories and also making visitors comfortable to join in. Plan your conversation among team members in advance and have some written chats ready to post when the event begins.
Donate your swag to a good cause. Trade shows usually come with requisite promotional items. If your budget allows, spend your promotional item budget contributing to a cause that is meaningful to this industry or your prospective clients. This gives you an opportunity to share an ESG initiative and demonstrate your values.
Follow-up after the trade show. Have a plan for how you will communicate with booth visitors or connect with new contacts after the event. Booth visitors should receive an email or physical mail to affirm your abilities and interest in partnering with them. If the conference shares registration lists, reach out with a separate distribution to those who did not enter your booth and offer a webpage where they can still see the content of your booth after the event.
Still stumped or overwhelmed? Covalent Logic's experience with these events is your resource. We can support you in developing an optimum trade booth with engaging video, visuals, assets and communication plans to make the most of your participation.