BLOG
Covalent Logic Honored With 2 PRAL-BR Red Stick Awards
In March of 2020, the Office of the Governor John Bel Edwards turned to Covalent Logic for help communicating important information to all Louisianians during the early phase of the COVID-19 pandemic. The effort undertaken that day helped lead to a timely and effective state response to the pandemic, an effort that continues today.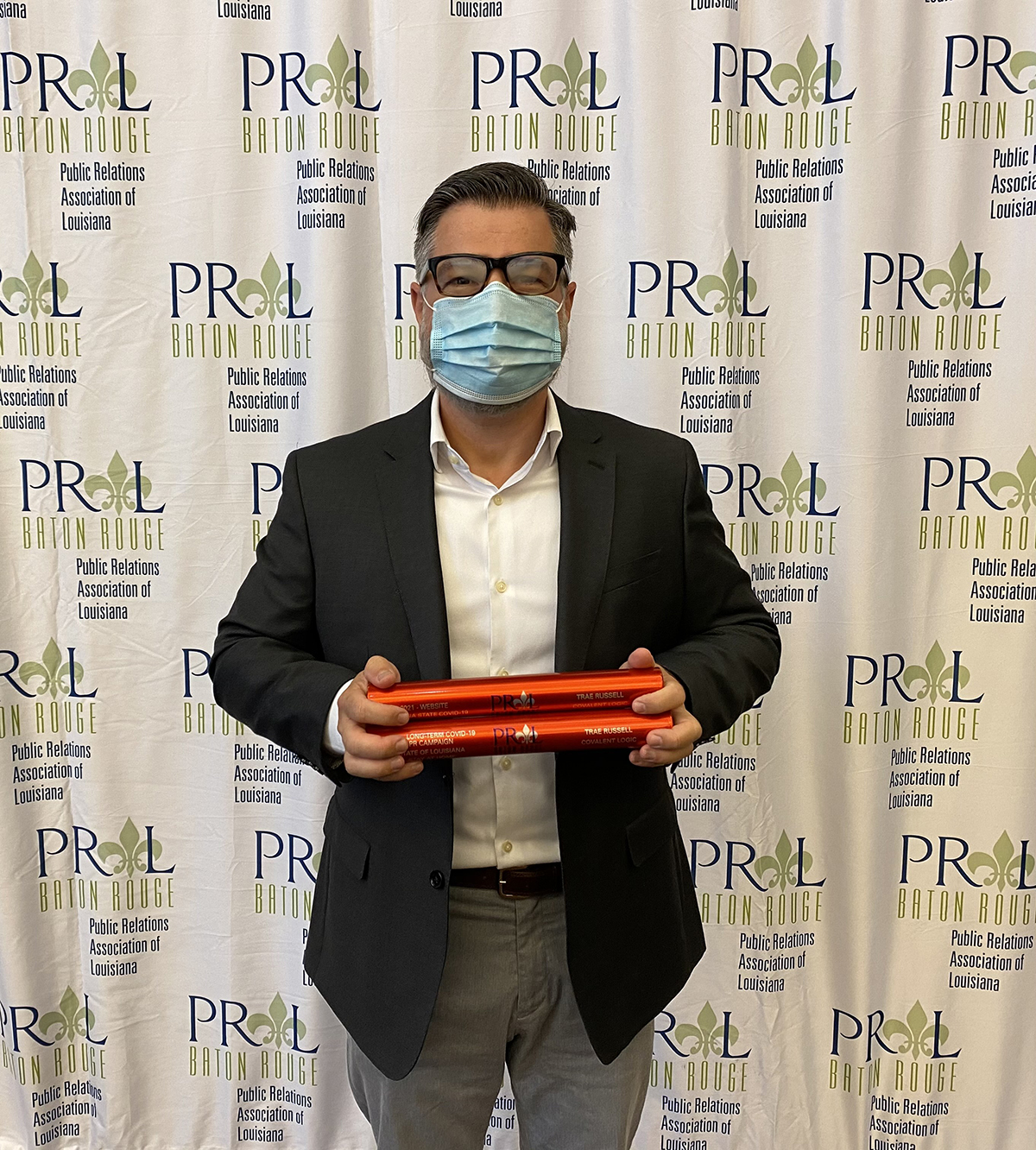 On April 23, Covalent vice president Trae Russell accepted two Red Stick Awards from the Public Relations Association of Louisiana Baton Rouge Chapter (PRAL-BR) for the agency's 2020 work on the State of Louisiana Stay At Home Campaign and the Louisiana State COVID-19 Website.
The Red Stick Awards competition is open to the more than 200 current PRAL-Baton Rouge members in categories such as public relations campaigns, special events, media relations and digital. An Awards Program and Luncheon was held on Friday, April 23, at the Lod Cook LSU Alumni Center.
PRAL-Baton Rouge, founded in 1972, is the largest public relations professional development group in Baton Rouge and the first in the state of Louisiana.
When promotions go awry

On the subject of COVID-19 vaccine promotions, we present the less-than-successful Exhibit A from the District of Columbia. As Papa (Berenstain) Bear once said after giving Small Bear a "crash course" on bike riding: "This is what you must never do. Now let this be a lesson to you."