BLOG
Failing to Plan Is…Well, You Know…
Organizing methods can be a deeply personal matter. Disagree? Just ask a co-worker dedicated to maintaining inbox-zero to share the workspace of a co-worker who effortlessly manages 250 unread messages each morning.
As we dive into all things planning in this edition of the Obligatory Agency Newsletter, it got us thinking … how do we plan and organize? What methods do Covalenteers swear by?
Our very own MBA, Kirby Rathjen, is a self-diagnosed sticky note addict. She's helping to keep 3M in business and her desk is proof. Kirby's a tactile learner and isn't bothered by clutter. Can you relate?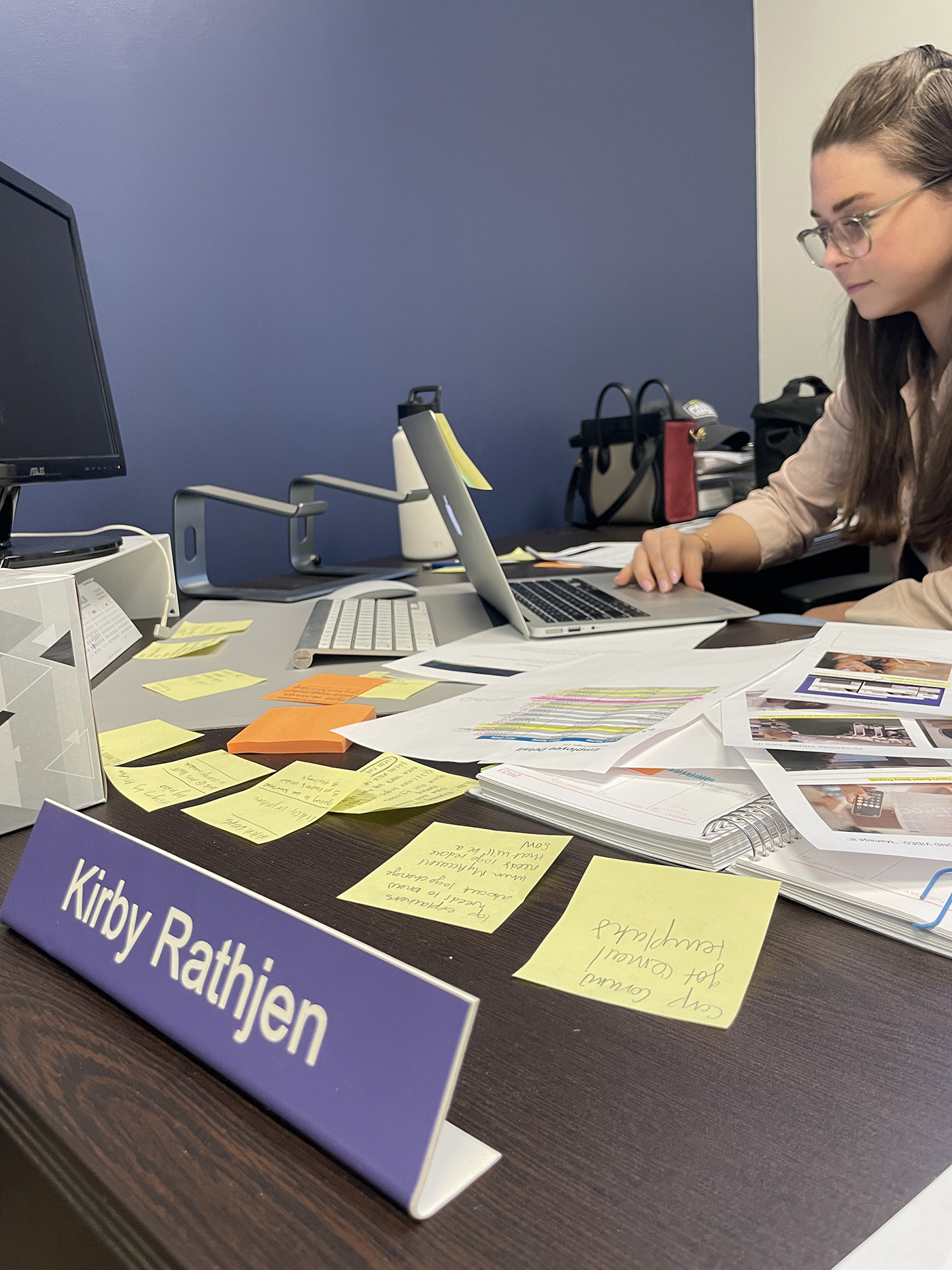 This desk would result in the slow demise of one of our more particular organizers, Theresa Stewart. Theresa maintains inbox-zero, organizes her emails in meticulous files and has a coding system that was likely inspired by Melvil Dewey himself. She doesn't mess around. And here's the color-coded to-do list to prove it.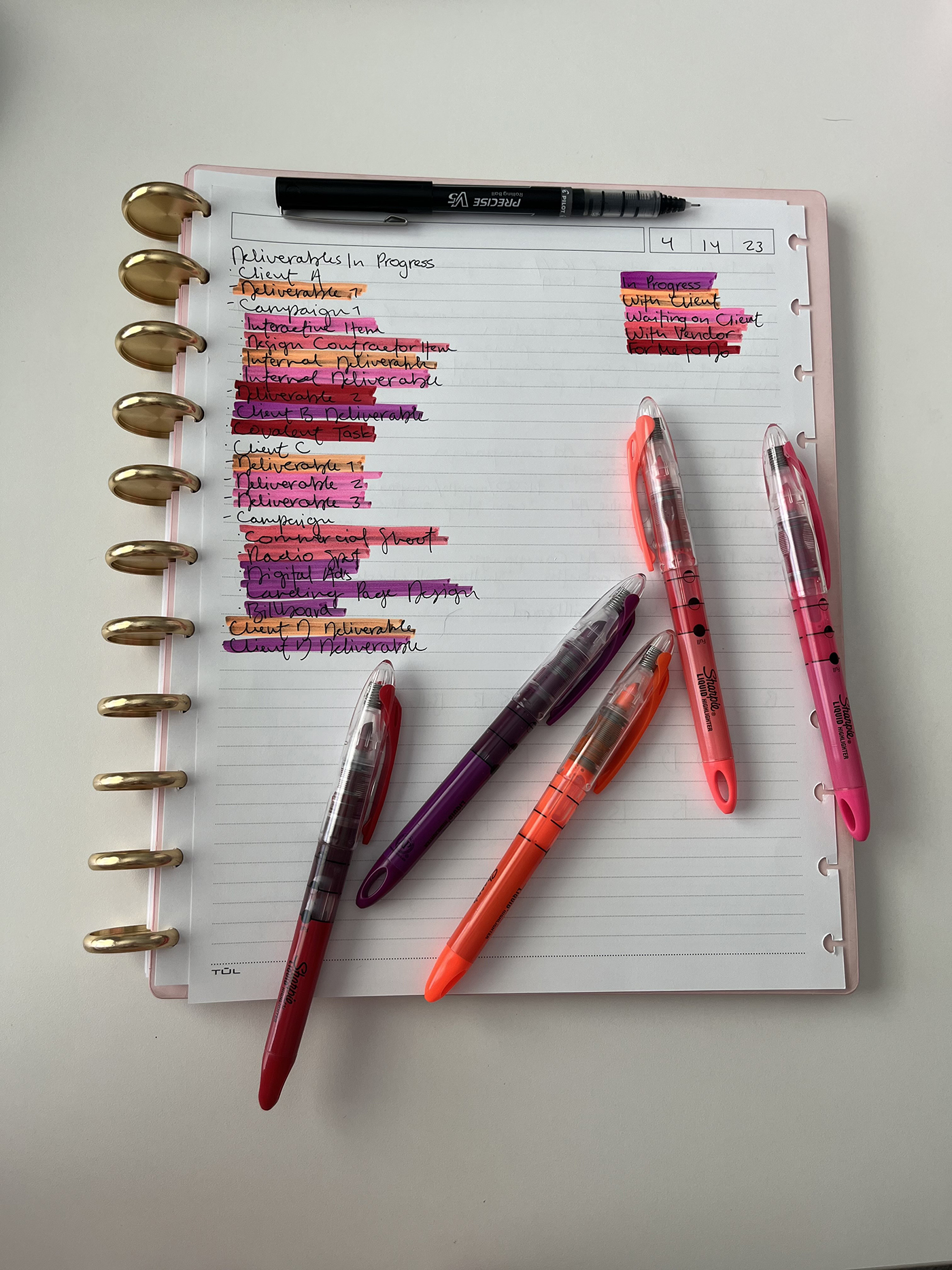 While senior account manager Julie Donald considers "whiteboard-ing" a verb, our founder, Stafford Wood, prefers notecards and Sharpies. She gets great satisfaction from tearing the cards in half and tossing them in a pile upon completing a task.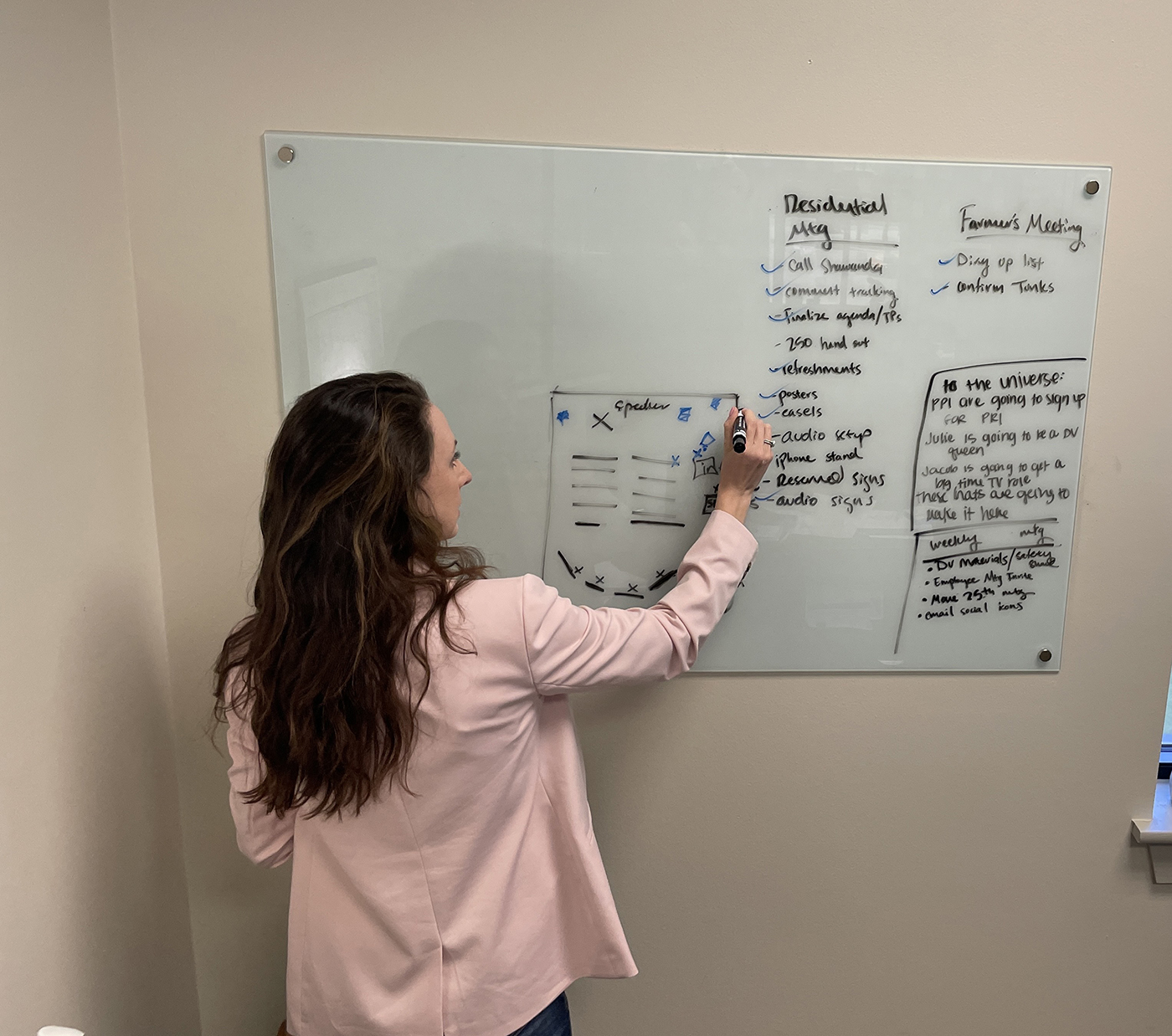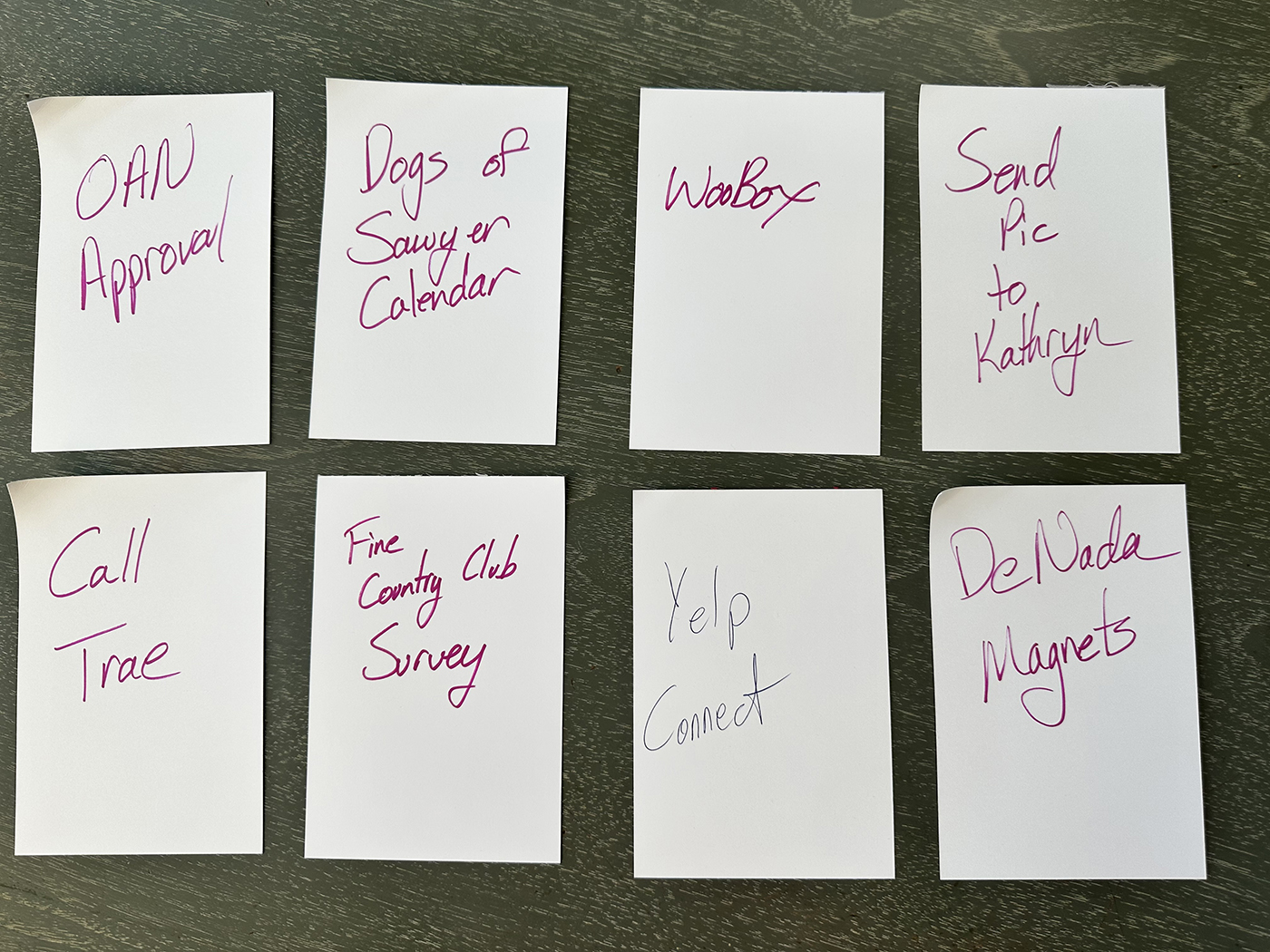 We have Covalenteers who set alarms to water their plants, swear by the task list in Gmail and others who successfully fly by the seat of their pants … here's a quote that made us laugh from the man who does it all behind the scenes, Jacob Lionberger:
"If you ever do an OAN on the OPPOSITE of what you're asking for, I'm your go-to. No list, no notecards and have 11,160 emails in my inbox."
We know that each of you reading this article have your own tried and true methods. In fact, we reached out to one of the most organized in our orb for some advice. Jodie Zimmer owns A Sense of Place, an organizing, styling and redesign company. She believes cleanliness and simplicity is key to staying organized. Here's her take on staying on top of it all:
"As we prepare our homes for spring cleaning, be prepared to edit your belongings. Having less to organize and clean is key to staying organized long term. Have all of the supplies you need on hand before you start the process of organizing. This will aid in sorting and productivity.
Have a keep container.
Label a donate bag or box.
Keep a trash receptacle close.
Label a recycling container.
Remove everything from the shelf, drawer, closet, etc. and then begin the sorting process.
Place all keep items back in an aesthetically pleasing way."
See, organizing is deeply personal. Planning methods are a personality type. You know what they say — it takes all kinds!