BLOG
Our Habits, Traditions and Sentiments: Holiday Edition
We are creatures of habit at Covalent Logic. Some of our most time-honored and sacred habits come through during the holiday season. We sourced some favorite holiday traditions from our crew to see how we celebrate!
Our CEO and President, Stafford Wood, gets a jump start on shopping. She's totally wrapped by the time most people start to browse.
Our VP, Trae Russell, has created tradition around the big screen each year.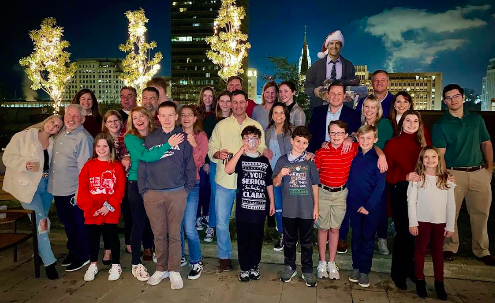 Covalent's Interactive Director, Stacey Vincent, gets the warm and fuzzies during the holiday season. For her family, it's all about comfort, tradition and memories past and present.
And our list wouldn't be complete without a holiday recipe. Senior Account Manager Julie Donald says she makes a batch of Wassail every year.