BLOG
Driven to Oblivion: How Mercury Meant Disaster for Toys and Cars
Young pups and mature adults alike love their toys, especially the four-wheel kind. But like most playthings, when interest wanes, profits fall and companies fold.
Such is the tale of the Mercury Toy Company and the Ford Mercury.
Founded in 1932 in Turin, Italy by Attilio Clemente and Antonio Cravero, Mercury began as a manufacturer of automotive parts. In 1939, the company made its first foray into toy making with a miniature gun, which for obvious reasons, was phased out as the war spread through Europe. After World War II, Mercury switched gears and began making diecast toy cars. During the '40s and early '50s it made more than 100 models ranging from sedans to sports cars, dominating the market while delighting children and collectors.
Ironically for the Italian company, two other existing toy car makers from England had been plodding along during the same time. And in a bold move against the former Axis power, Dinky Toys and Mettoy "Metal Toy" Playcraft (under the name of Corgi Toys) began upping the ante, adding more styles, colors, intricate details and moving parts to their lineup as well as a series of military-based vehicles such as tanks and battleships.
Over the next decade these three, along with a handful of rising stars (including the Italian companies Politoys and Mebetoys and American newcomer Matchbox) continued to jockey for market control. Mercury's marketing strategies including making smaller versions of foreign luxury models and brightly detailed packaging.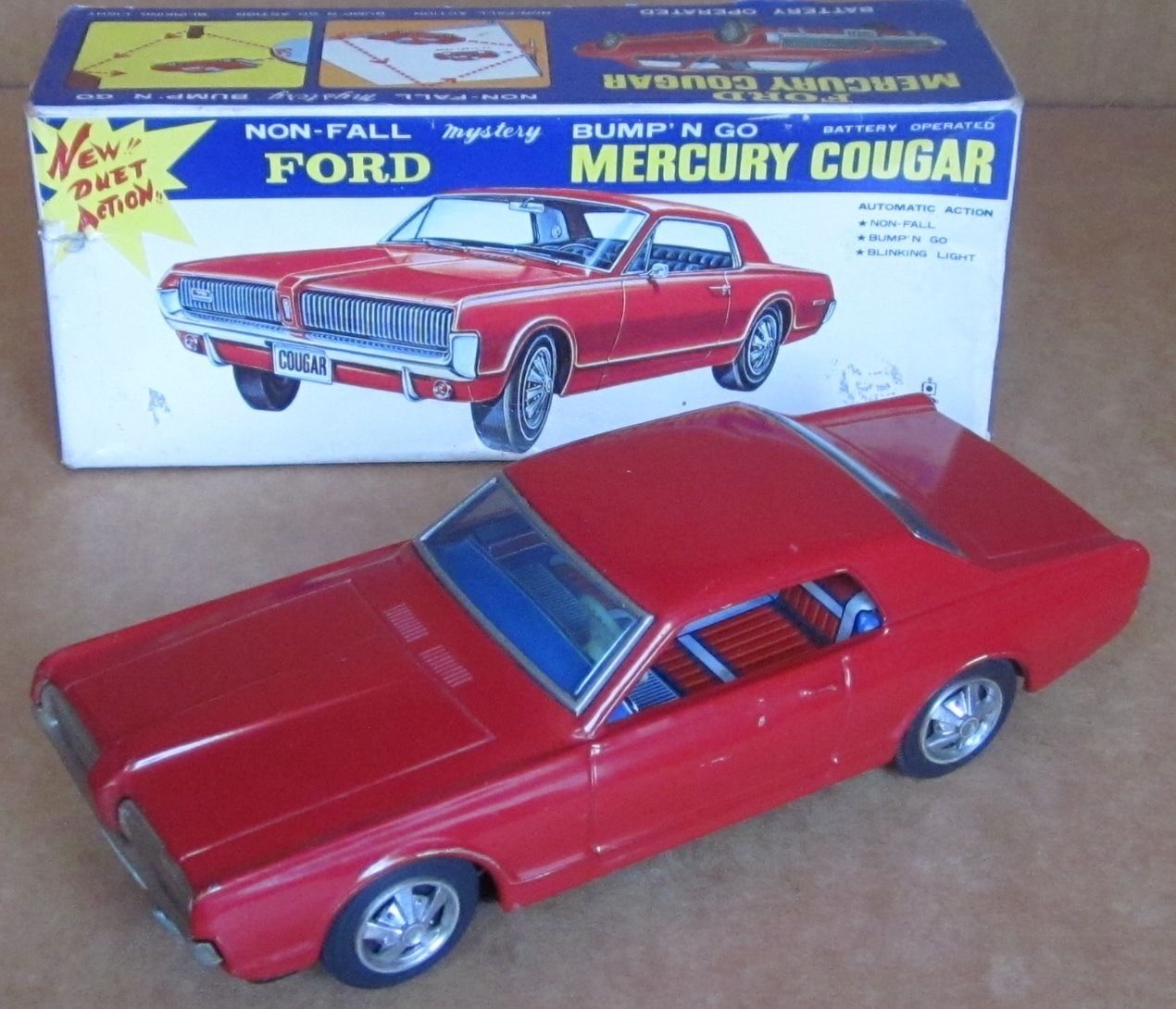 But by the late '60s, when Mattel added Hot Wheels to its inventory, it appeared that Mercury Toy Company's fate was diecast. Rising costs and the inability to mass produce on a scale with giants like Mattel proved to be too much. And in 1978, Mercury slammed its doors for good.
In parallel fashion and fate is the story of Ford Mercury. With offerings from the Model T to their V8-powered product line, Edsel Ford and the Ford Motor Company were considered pioneers in modern transportation. But what goes up must come down and in the mid-1930s, Edsel found his company in a crucial battle against his major competitors, especially in terms of price. In 1938, to regain market share from GM's Buick and Oldsmobile and Chrysler's Plymouth and Dodge, Ford introduced a new product division aimed directly at first-time buyers.
From more than 100 names, Edsel chose the name he felt was synonymous with speed and skill: Mercury.
Within months, four exciting concept models debuted at the New York Auto Show. And within a year, more than 65,800 vehicles (with a starting price of $916) had been sold.
One popular model was branded as the Mercury Eight, whose cost of production was kept down by sharing the basic looks and components of their other models — while standing out from the crowd with snappy additions such as their streamlined grills and stylish interior trim.
The 1940s brought amazing success for Ford and its Mercury line. In 1945 Edsel's son Henry the II (who was by then acting president) decided to merge it with their flagship fleet to create the Lincoln-Mercury division.
By 1949, models such as the Mercury Eight sedan had not only gained popularity as one of the first "hot rods," but resulted in a one-year increase in sales of nearly 600%.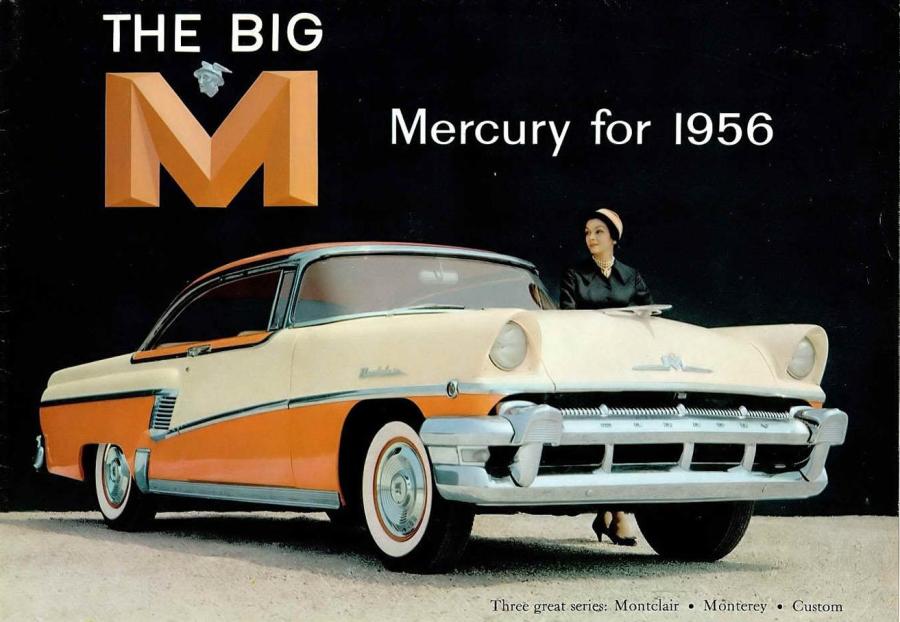 Utilizing the iconic "Big M" logo, the company was the primary sponsor of the Ed Sullivan Show in the 50s while introducing affordable, immediate classics like the Monterey, Montclair, Voyager and Park Lane. (To prove our point, a fully-restored '55 Mercury Montclair can today easily fetch more than $67,000.)
The 60s brought us more of the same with the Meteor, Marauder, Cyclone and Cougar.
But due to the post-war recession of the late 50s, moderately priced autos were taking a hit, and in a short two years, the Lincoln side of the business had lost more than $60 million.
Mercury's response was to offer compacts and full-size autos with all new designs to distinguish Ford from its competitors (and to help consumers forget about the Edsel-era debacle).
By the mid-60s, with successful launches of the Comet and Marquis, Mercury was back on track, gaining equal footing with GM and Chrysler's best.
For the next few decades, the Mercury models continued to be a major player in the industry. They fought their way through the tumultuous 60s by reflecting changing times and tastes. They revamped their logo numerous times and offered premium, more luxurious models with alliterative names that included the Mountaineer, Mariner, Monterey and Milan.
During this time, other competitors like Honda, Toyota, VW and BMW continued to match Mercury in style and price, chipping away at its customer base.
But aside from these worthy opponents, in the end, a huge factor in Mercury's downfall appeared to come from within. Between the growing popularity of Ford models (such as the Focus, GT, Raptor and Mustang) and the resurgence of the Lincoln brand (with models such as the Zephyr and Navigator) customer loyalty shifted and sales for the Mercury continued to drop.
And in 2011, the last Grand Marquis rolled off the assembly line ending an amazing 73-year run.